69 sexy songs to get you in the mood
14th Feb 2013 | 10:30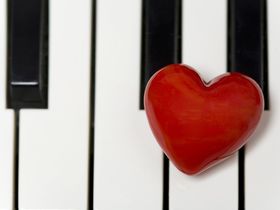 69 sexy songs to get you in the mood
Feeling frisky this Valentine's Day? You will be...
Today, men and women across the world will be making a concerted effort to get their rocks off.

Some will proffer flowers and cards, others will treat their beloved to expensive meals, shower them with jewelery or simply send a saucy email pointing out the romantic potential of the office stationary cupboard. It's a day for expressing your feelings, even if that's via an anonymous card.
Here at MusicRadar, we like to encourage this sort of thing. We're lovers, not haters. So, in order to get you in the mood we've selected 69 of the sexiest songs we could think of, from sultry soul to raunchy rock and roll and everything in between*.
Click through for our selection of some of the hottest, most seductive and downright rudest records, and prepare yourself for a Valentine's Day to remember.
*But no Barry White. Never Barry White - you'll thank us in the long run.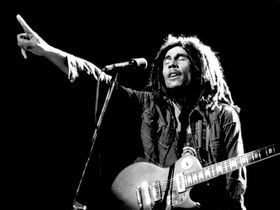 Bob Marley - Turn Your Lights Down Low
Red hot reggae
Probably the sexiest slice of reggae ever committed to tape, this steamy little number popped up on 1977 masterpiece Exodus following the achingly beautiful Waiting In Vain, all its "good good loving" coming on like a reward for the poor sap who didn't want to do all that waiting.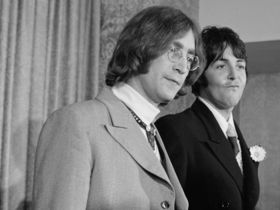 The Beatles - Why Don't We Do It In The Road
Macca stops the traffic
In the road Paul? Are you sure? I'm pretty sure plenty of people will see us, actually. Oh, go on then...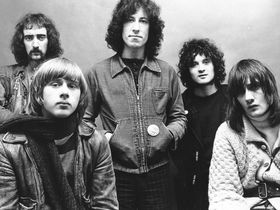 Peter Green's Fleetwood Mac - Need Your Love So Bad
Greeny plays the blues
Fleetwood Mac's earliest incarnation were always fond of a close-to-the-knuckle schoolboy gag, from Mick Fleetwood's pair of wooden balls (not a euphemism) to hilariously suggestive songs like Rattlesnake Shake. On Need Your Love So Bad though, the jokes were replaced by desperation as Peter Green's aching guitar petitioned somebody, anybody, to get up close and personal.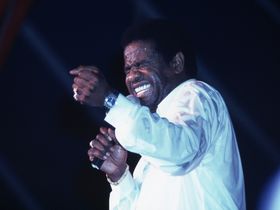 Al Green - Let's Stay Together
The Reverend is so in love with you. Yes, you
If Al Green's voice doesn't make you want to hop on the good foot and do the bad thing, it's entirely possible that there's something quite serious wrong with you. Let's Stay Together, quite apart from being one of the greatest soul songs of all time, is brilliant for any number of reasons, but one we particularly like is the proposition implicit in the song's title: let's stay together... and get down to it, baby. Oh yeah.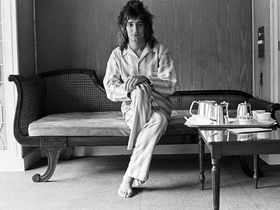 Faces - Stay With Me
Would you sleep with this haircut?
It's when the break-neck intro slows down that Stay With Me turns into something altogether deeper and dirtier. Rod Stewart's vocals have rarely sounded as charged as he lets his latest conquest - all "red lips, hair and fingernails" know that all he's after is the good stuff - and nothing else.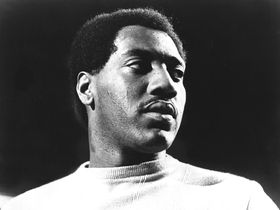 Otis Redding - These Arms Of Mine
Precision engineered to melt hearts
A towering performance from one of the greatest singers ever to have picked up a microphone, These Arms Of Mine packs more raw heartache and intensity into two minutes and thirty five seconds than most artists can manage in an entire career.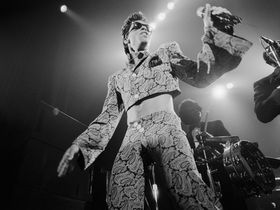 Prince - Adore
Even half a paisley suit down, Prince still brings the sexy
In which Prince promises to be there for that special someone until the end of time. Given that time is infinite and life is short we're not sure how he's planning on keeping that promise, but you've got to admire the sentiment.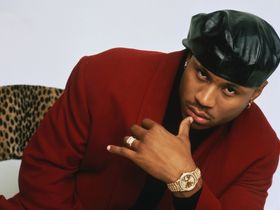 LL Cool J - Doin It
The ladies love
LL Cool J sets his stall out early - "conventional methods of love kind of bore me" - but it's scant preparation for the filth-fest that follows. At 4.54 it lasts an impressively long time too...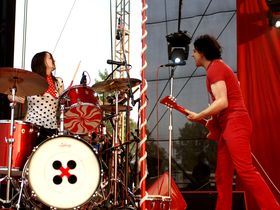 The White Stripes - Ball And Biscuit
Jack and Meg bring it home
The slinky riff, Meg's thudding, insistent drums banging away like a headboard and Jack White's lascivious lyrics make this one of The White Stripes' filthiest blues jams.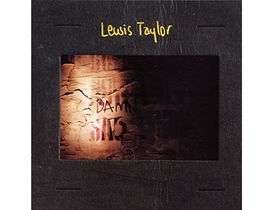 Lewis Taylor - Damn
Taylor remains a man of mystery
Pearls like this one demonstrate why Lewis Taylor is one of British music's great lost talents. With a shape-shifting chord progression, glorious harmonies and even a cheeky homage to the opening guitar lick from Marvin Gaye's Let's Get It On, it's a lament to a love never wanted.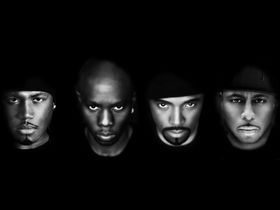 Blackstreet - No Diggity
Blackstreet operate best in the dark
When Bill Withers wrote a song about his grandmother's hands, little did he know that one day this seemingly asexual ode would be sampled to form part of one of '90s RnB's filthiest grooves.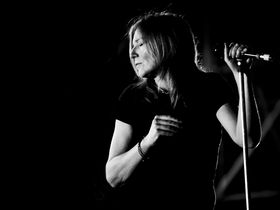 Portishead - Glory Box
We know what you're thinking...
Fans of the euphemism can have plenty of fun with the title of this one (we'll thank you to take your minds out of the gutter), but the sultry string sample and squalling guitar indicate all kinds of pre-coital tension. Probably.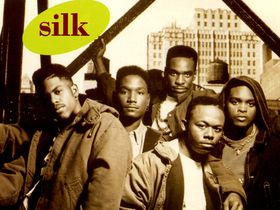 Silk - Freak Me
These men will lick you in places you never knew you wanted lickin'
'Freak me baby' - whatever can he mean? This slice of Silk slickness might be awash with the classic '80s DX7 piano sound so beloved among balladeers, but the lyrics leave far less to the imagination than your typical pop smoocher. Just to confirm: he wants to lick you up and down.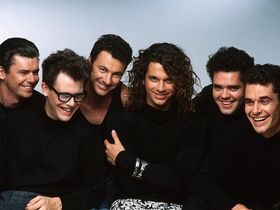 INXS - Need You Tonight
Spot the frontman
Offering an iconic chugging guitar riff, a breathy vocal, an award-winning video and - above all - Michael Hutchence at his most charismatic, Need You Tonight seems to roll more than it rocks. And that, lest you were wondering, is a good thing.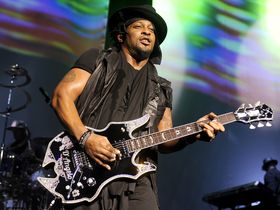 D'Angelo - Untitled (How Does It Feel)
Big D makes music to make babies to
Proving that neo soul really did have soul, this tribute to Prince bears many of the hallmarks of the Purple One's finest ballads. It is, to put it bluntly, baby-making music; in fact, the video convinced many female viewers that they'd like to be making babies with D'Angelo himself.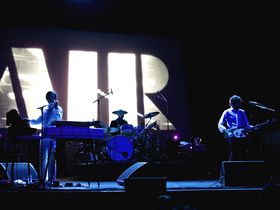 Air - Sexy Boy
France's sexiest boys get down to it
The song that introduced the world to Air's brand of widescreen ambient electronica remains one of their finest. Full of coquettish charm, it proves that even men with synthesizers can do sexy.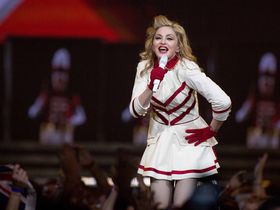 Madonna – Like A Virgin
Madonna: definitely not a virgin
As you may be aware, Madonna has touched on the subject of sex various times during her career, but she made her name by going back to the very first time. We're still not sure what that lion's doing in the video, though.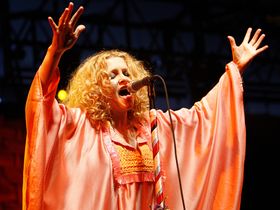 Goldfrapp - Ooh La La
Nice curtains, Alison
When the French use this phrase it can be used to express everything from surprise to disappointment or distress, but we reckon we know what Alison Goldfrapp is referring to here. Full marks for making the sound of '70s glam-pop not only fashionable, but also sexy.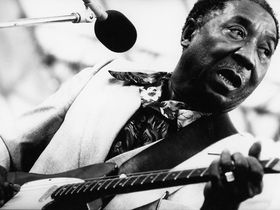 Muddy Waters - Hoochie Coochie Man
Waters isn't muddy, he's downright dirty
From the opening bars, it's clear that Hoochie Coochie Man is about one thing, and it's not filling in a tax return. Lewd, rude, dangerous and, if we're being honest, a little bit scary.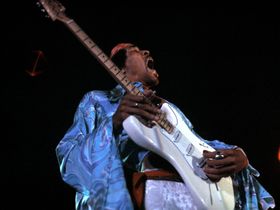 Jimi Hendrix - Foxy Lady
Don't pretend you haven't done the Wayne's World verison at some point
Foxy Lady is Jimi Hendrix's appetite for the ladies given song form. The Jimi of Foxy Lady will not be stopped from getting what he wants, which in this case is a lady hot enough to make him growl like a wild animal.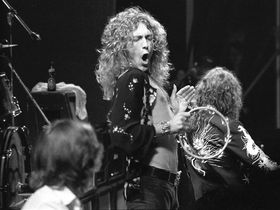 Led Zeppelin - Since I've Been Loving You
The 70s were a strange time to be in a rock band
Since I've Been Loving You is total Led Zep seduction. The opening licks of Jimmy Page's guitar deftly undo the flies of everyone listening as Robert Plant whispers in their ears with a voice dripping with depravity. Filth.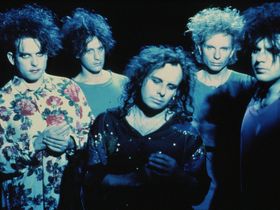 The Cure - Close To Me
Sometimes it's ok for a man to wear lipstick
If Robert Smith's breathy, borderline obscene vocals aren't enough to clue you in to what's going on here, then there may be no hope for you. Suffice to say, a bloke in lipstick has never made the prospect of a bit of good old fashioned rumpy-pumpy seem so close at hand.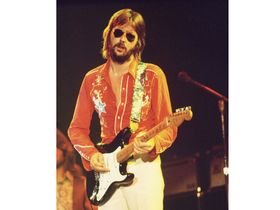 Derek And The Dominos - Layla
Eric rocks the Hawaiian hangover look
We all know the story behind Layla, but the force of the song is never quite diluted, no matter how many classic rock compilations it finds its way onto. Because, at its core, Layla is a song about a man almost driven insane by a woman, and if that's not love, then we don't know what is.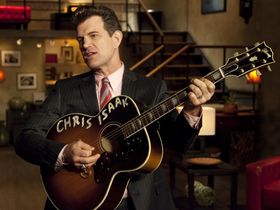 Chris Isaak - Wicked Game
This man is wicked. Honest.
The judicious application of tremelo and a vocal that ebbs and flows from throaty suggestiveness all the way up to lightheaded falsetto is enough to make Wicked Game an essential addition to any making out mix. Having Helena Christensen in the video doesn't hurt its case either.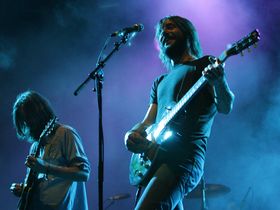 Band Of Horses - No One's Gonna Love You
Do not be fooled - these are not horses
Ben Bridwell may look like a homeless man, but he has the voice of a heartbroken angel, which means he can dress however he damn well pleases. No One's Gonna Love You's delay drenched balladry is pretty much guaranteed to ensure the object of your affection is in your arms by the time it's finished.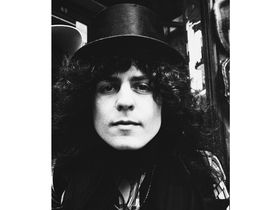 T-Rex - Get It On
Rocking the top hat look before slash was even in short trousers
Marc Bolan could sing the dictionary and make it sound dirty, and On Get It On he's let off the leash to deliver a masterclass in nudge-nudge, wink-wink filth to a hip-swinging slice of peerless glam rock.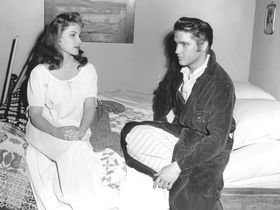 Elvis Presley - One Night
Even the King needed a dressing gown sometimes
The man with the most dangerous hips in history gets his freak on. The King rarely sounded more ready to knock boots.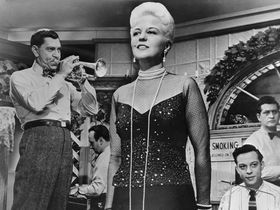 Peggy Lee - Fever
Is it hot in here?
The perfect evocation of things getting so steamy that you need a little sit down. So sexy it shouldn't be legal.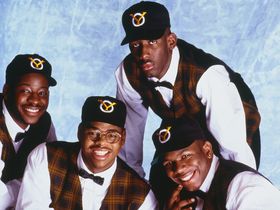 Boys II Men - I'll Make Love To You
Boyz II Men ooze raw sexuality
As Boyz II Men prove with their 1994 classic, while it can be fun to flirtatiously skirt around the issue with delicate innuendo, few things are as genuinely sexy as directly and succinctly outlining one's proposed sexual intentions in as straightforward a manner as possible. Particularly if one happens to be wearing an immaculate white suit at the time.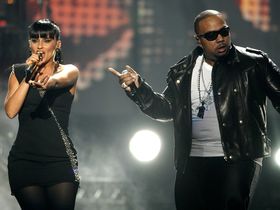 Nelly Furtado - Promiscuous
She's a dirty girl, apparently.
pro·mis·cu·ous - adjective
1. (of a person) Having many sexual relationships, esp. transient ones.
2. (of sexual behavior or a society) Characterized by such relationships.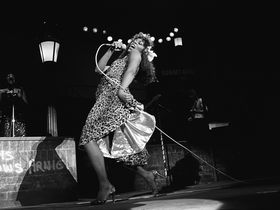 Donna Summer - Love To Love You Baby
Heel-kicking disco vibrations
With its vintage wah-heavy guitar part, sex noise backing vocals and grinding funk bassline, the single version Donna Summer's disco classic is already pretty damn sexy. By comparison, however, the original 17-minute disco version is utter filth.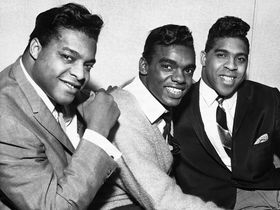 Isley Brothers - Between The Sheets
The Isleys a few years pre-sexy time
The ultimate post-coital slow jam. If you need us to explain why this is sexy, then we give up.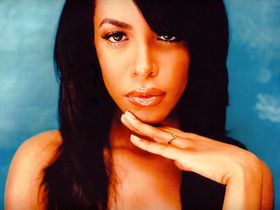 Aaliyah - Rock The Boat
Nautical but nice
Effectively, Rock The Boat is just a rundown of sexual instructions hidden beneath the thin veil of a slightly confused nautical metaphor.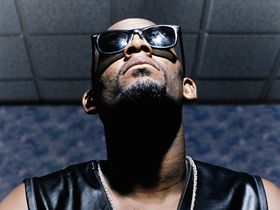 R Kelly - My Body's Calling You
Nothing says sexy like a black patent leather waistcoat
For better or worse, R Kelly is pretty much the most sexually driven man in pop music. Sure, he can go a little off-piste with his romantic sentiments at times, but when he's on the money nobody can do sexy like Rob does.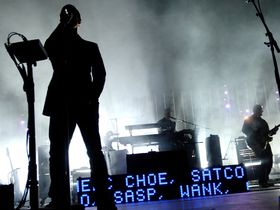 Massive Attack - Teardrop
There is a subtle message to lonely Valentines in this picture, can you spot it?
The sex appeal of Teardrop was almost ruined by Gary Barlow et al's painful charity mangling in 2011. Fortunately, the song's Dr House associations sufficiently re-ignite our fire. Read into that what you will.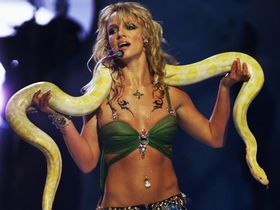 Britney Spears - Slave 4 U
Britney demonstrates her formidable snake handling skills
Slave 4 U was Britney's attempt to ditch her original teen pop image and prove she could be sexy. Needless to say, she succeeded.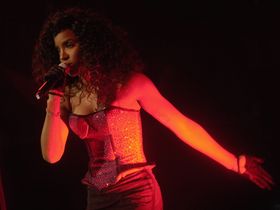 Kelly Rowland - Motivation
Kelly will keep you task oriented in the bedroom
As slow jams about sex go, Motivation would be up there with the best of recent times on the strength of Kelly Rowland's vocals alone. But it's Lil Wayne's rainforest metaphor midway through that really tips it over the indecent edge for us.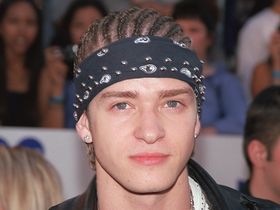 Justin Timberlake - Like I Love You
JT pre-bringing sexy back
When JT instructs you, in his perfect pop falsetto, to "just be limber," you know you're probably in for a good night.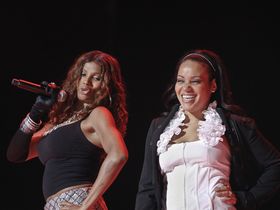 Salt N Pepa - Push It
Push it real good
One of the most instantly recognisable bass lines ever underpins what was, for 1986, about as dirty as it got. It's still got it, to be fair - but only for the sexy people.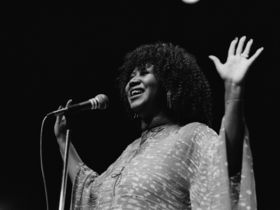 Aretha Franklin - Rough Lover
There's only one sort of man for Aretha
It's a universal law: the ladies love a bad boy, no matter how reluctant he is to put out the bins or ignore the washing up. Just ask Aretha, she'll tell you.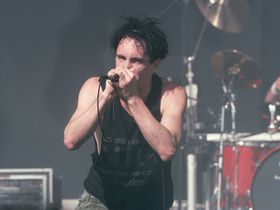 Nine Inch Nails - Closer
Trent looks like the sort of chap who'd have black sheets
Nine Inch Nails really hammer home the message here, just to make sure everyone is absolutely clear. We just hope they agreed on a safe word before they got down to it.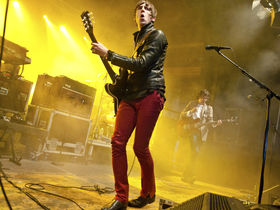 Miles Kane - The Colour Of The Trap
It takes a real man to wear trousers as red as this
He's the king of the Mods, and as befitting his royal status he always requires at least one lady on either arm. The final track on his debut album no doubt makes sure the quota is always met.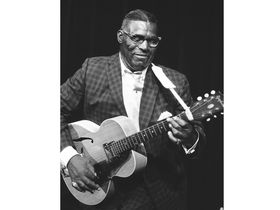 Howlin' Wolf - Spoonful
It's amazing how much this man will do for a spoonful
Any man willing to give up diamonds and gold (although admittedly only a spoonful's worth) in the pursuit of some good lovin' deserves to be taken seriously.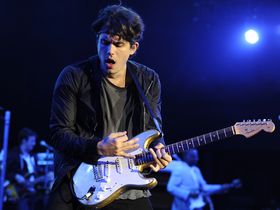 John Mayer - Your Body Is A Wonderland
Don't be fooled - he's a heartbreaker
The soundtrack to a thousand lost virginities, Your Body Is A Wonderland is John Mayer at his smoothest. It does leave you with the overwhelming feeling that he did it in a theme park though.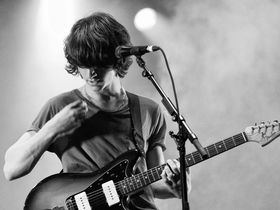 Arctic Monkeys - The Only Ones Who Know
Sheffield: officially sexy
When Alex Turner stopped singing about Sheffield dance floors, he starting writing songs like this. Probably the most romantic thing South Yorkshire's finest has done yet.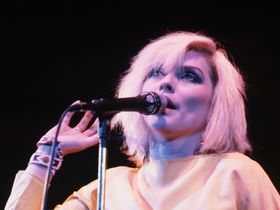 Blondie - Picture This
The sort of girl who'll break your heart
Is there anything more thrilling than the prospect of Debbie Harry giving you her telephone number? Apart from the thought of her watching you in the shower, of course.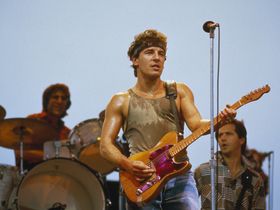 Bruce Springsteen - I'm On Fire
The Boss works up a sweat
Can you imagine the size of Bruce Springsteen's sex drive? It could probably power a small nation, and you can hear it smouldering all over this.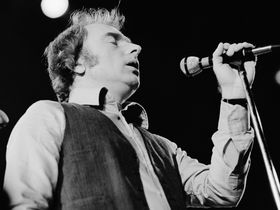 Van Morrisson - Into The Mystic
Van is, quite literally, the man
When you've got a set of pipes like Van Morrisson, it almost doesn't even matter what you're singing. Into The Mystic has its fair of hippy nonsense in the lyrics, but that melody will have your pants on the bedroom floor before you can light a joss stick.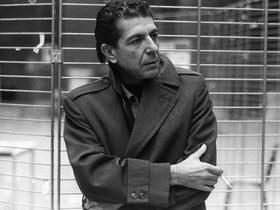 Leonard Cohen - Chelsea Hotel #2
He knows what hotels are for
There is no more effective aphrodisiac known to science than Leonard Cohen's voice. If in doubt, deploy this song at a sensitive moment and prepare yourself, it's going to be a wild ride.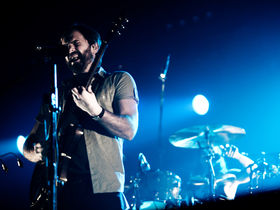 Kings Of Leon - Sex On Fire
Danger: burning loins
Is sex being on fire a good thing? It's a question that has plagued the great thinkers of our time, and one we may never know the answer to. Caleb Followhill certainly thinks it is, that's for sure.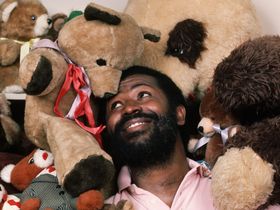 Teddy Pendergrass - Close The Door
What you've been waiting for
How many people are alive today as a result of this song's irresistible baby-makin' groove? We're willing to bet the number is now in the hundreds of thousands.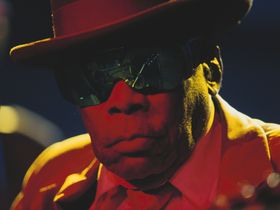 John Lee Hooker - Boom Boom
He likes it like that
We're all grown ups here. We know what boom boom he's talking about, and frankly Mr Hooker, we're a little shocked. Don't stop playing...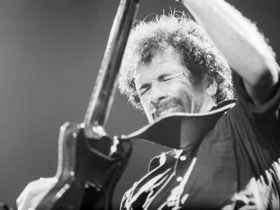 Santana - Black Magic Woman
He'll put a spell on you
What happens when you take Carlos Santana, latin rhythms, and one of Peter Green's finest songs? Magic, that's what. Sexy, sexy magic.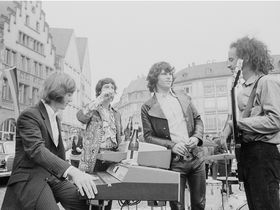 The Doors - Touch Me
Just touch them, it'll be alright
Jim Morrison wasn't the sort of chap to beat around the proverbial bush, and if he wanted you to touch him, he wasn't shy about hollering it at you as loud as he possibly could. It's a tactic we heartily endorse.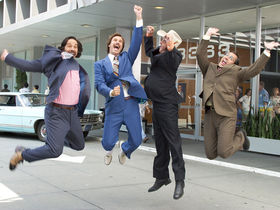 Starland Vocal Band - Afternoon Delight
The Starland Vocal Band or the Channel 4 News Team? You decide
The soft rocking tribute to getting your oats in the middle of the day was given a new lease of life by Ron Burgundy, which is another reason to be grateful to San Diego's greatest anchorman.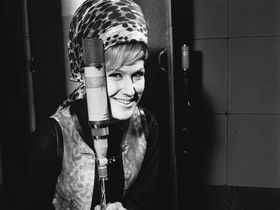 Dusty Springfield - The Look Of Love
Lookin' good, Dusty
We all know that look. It's the same one that leads to thousands of children being conceived in cars, stationary cupboards and hedges every year. It's a good look.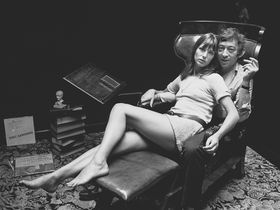 Serge Gainsbourg - Je T'Aime… Moi Non Plus
French fancy
We're ardent Francophiles here at MusicRadar, and as such can't get enough of Serge and Jane's classic duet. Pure aural pleasure.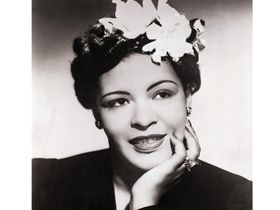 Billie Holiday - Lover Man
Oh, man
Bursting with heartache, longing and frisky feelings all at the same time. Beautiful.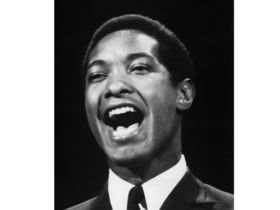 Sam Cooke - Bring It On Home
Irresistible
If you had one night to live, and one chance to score, and you needed one voice to facilitate that last hurried liaison, we'd suggest you get some Sam Cooke on your sound system. He won't let you down.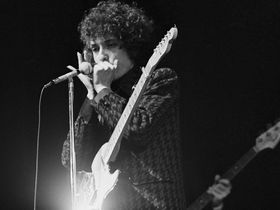 Bob Dylan - Lay, Lady, Lay
Easy, Bob
When Dylan turns his hand to seduction, the results are as effective as you'd expect. Somehow, even the cow bell is alluring on Lay, Lady, Lay, and that shouldn't be possible.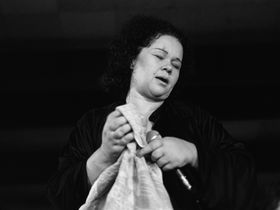 Etta James - I Just Want To Make Love To You
The clue is very much in the title
You'd have thought that over-exposure to ad campaigns would have destroyed the sexual energy that pulses through this song, but you'd be 100 per cent mistaken. Unstoppable.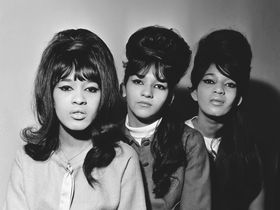 The Ronettes - Be My Baby
Boom, boom boom..
We defy any prospective suitor who plays this song to his intended not to succeed. There's something written in the DNA of The Ronettes that is physically impossible to resist - trust us, we've tested this with science.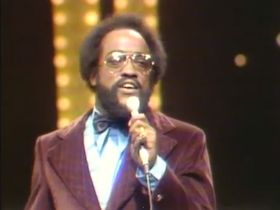 Billy Paul - Me And Mrs Jones
Cheating never sounded so good
If you were Mr Jones, you'd no doubt hate Billy Paul for doing the dirty with your missis. But eventually, you'd have to concede that the affair was more than worth it, for this song if nothing else.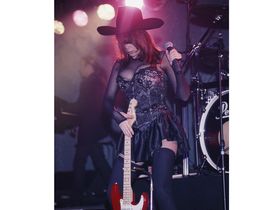 The Divinyls - I Touch Myself
Mucky fingers
The most blatant hymn to having a bit of "quality time" to yourself ever recorded, I Touch Myself also works as a handy instruction manual for what to do should you find yourself alone on Valentines day.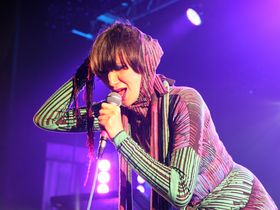 The Yeah Yeah Yeahs - Maps
They don't love you like we love you
Oh Karen O, you stole our heart in 2003, and we place a large part of the blame for that on Maps. We would never leave you like the idiot in the song though, promise.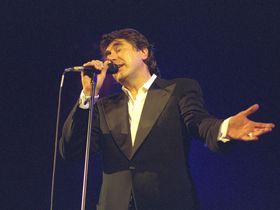 Roxy Music - Love Is The Drug
Ferryliscious
A product of a simpler time, when sex addiction was something to be celebrated by louche ladykillers like Bryan Ferry and not a cause for concern, Love Is The Drug is so good it makes singles bars sound appealing.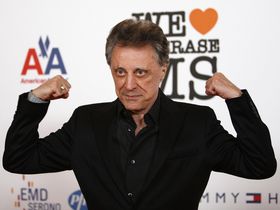 Frankie Valli And The Four Seasons - Beggin'
Frankie ain't too proud to beg
Frankie Valli's famous falsetto might not be the obvious contender for a truly sexy vocal, but there's so much unbridled passion in Beggin' that you'd have to have the heart of stone not to react to it.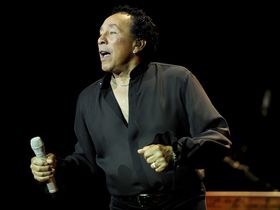 Smokey Robinson & The Miracles - Ooh Baby Baby
Sensual soul
By the end of Ooh Baby Baby, we've frequently found ourselves undressed and ready for action, only to realise once again that the office is not a suitable place for this sort of thing. Such is the power of Smokey Robinson.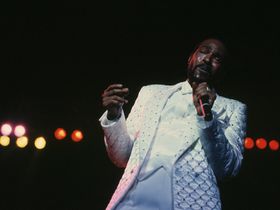 Marvin Gaye - Let's Get It On
The pinnacle
There has simply never been a sexier song written or performed than Let's Get It On. The only possible alternative, in fact, is another Marvin Gaye song (Sexual Healing, obviously), but Let's Get It On wins for the sheer majesty of the thing. Magnificent.