50 essential Beatles facts
5th Oct 2012 | 14:21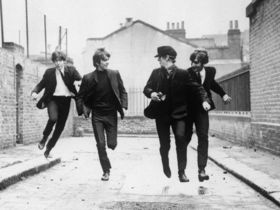 50 essential Beatles facts
It's been half a century since Love Me Do, The Beatles' first single, was released. To celebrate half a century of Beatlemania, we've compiled 50 essential nuggets of Fab Four trivia...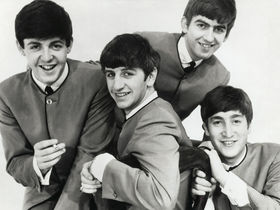 50 Essential Beatles Facts
Released October 5 1962, Love Me Do reached the dizzy heights of number 17 in the UK charts – although it was helped along the way by Beatles manager Brian Epstein, who bought 10,000 copies of the single himself to bump it up the charts. We forgive you Brian.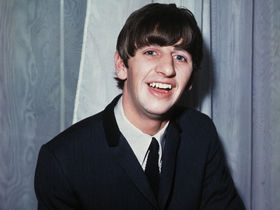 50 essential Beatles facts
Ringo's part in Love Me Do is still the cause of consternation for him half a century later. Apparently, George Martin was dissatisfied with Ringo's inability to lock in with the bass on the first version, meaning the rest of The Beatles had to re-record it with session drummer Andy White.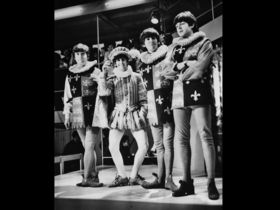 50 essential Beatles facts
For many, Love Me Do heralded the start of a new era of British talent taking over, a spirit that was helped along by the release of the first James Bond film, Dr No starring Sean Connery, which was released on the same day.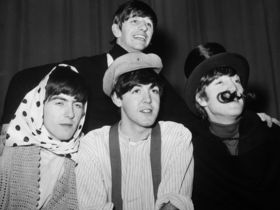 50 essential Beatles facts
Of course, the Americans were oblivious to Love Me Do, and it wasn't released Stateside until 1964, when it knocked My Guy by Mary Wells from the number one spot.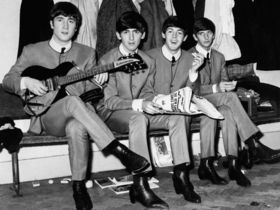 50 essential Beatles facts
Among the artists to have covered The Beatles debut single are Bobby Vee, Sandy Shaw and, surprisingly, David Bowie, who sometimes blended The Jean Genie and Love Me Do together during live performances.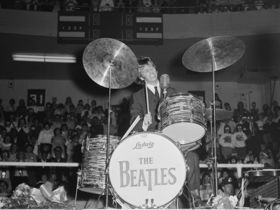 50 essential Beatles facts
PS I Love You, the b-side to Love Me Do, was recorded at the same session that saw Andy White oust Ringo on drums, with the session man once again behind the kit. Poor old Ringo was relegated to playing maracas.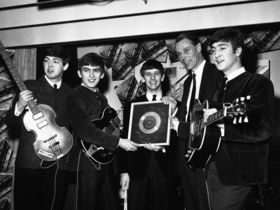 50 essential Beatles facts
Please Please Me, the song that prompted George Martin to utter the legendary statement: "Congratulations, gentlemen. You've just made your first number one," was a watershed moment for The Beatles.
Not only did it prompt Epstein and music publisher Dick James to form Northern Songs, the Beatles own publishing company, but thanks to hugely positive reviews and lots of radio support, they were called in from their tour with Helen Shapiro to record their debut album.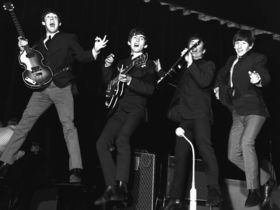 50 essential Beatles facts
The Beatles' debut LP, Please Please Me, was recorded in three three-hour sessions on February 11 1962, at Abbey Road Studio 2. As if recording an entire album in one day wasn't impressive enough, they only ran over by one hour, and were back on tour the very next day.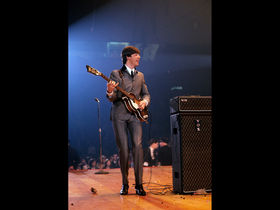 50 essential Beatles facts
Paul McCartney's journey to permanent bass player – essentially taking over from original bassist Stuart Suttcliffe once he'd left the band in Hamburg – is well known.
But less often reported is Chas Newby's role in Beatle history. A friend of original Beatles drummer Pete Best, he played three gigs as The Beatles' bass player and John Lennon asked him to return with them to Hamburg for their second trip. Newby chose to return to university, and he later became a maths teacher.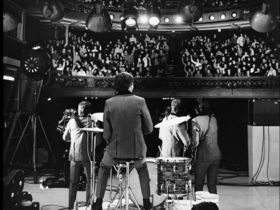 50 essential Beatles facts
The Beatles' second album, With The Beatles, was released on November 22 1963 – the same day JFK was shot. On the day, The Beatles played two shows at The Globe in Stockton On Tees, supported by The Vernon Girls, The Kestrals, Peter Jay And The Jaywalkers, The Brook Brothers and The Rhythm And Blues Quartet.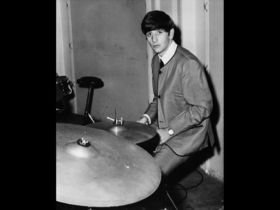 50 essential Beatles facts
I Wanna Be Your Man, which was sung by Ringo on With The Beatles, was also gifted to The Rolling Stones after Stones manager Andrew Loog Oldham invited Lennon and McCartney to offer the group some songs. Lennon's guitar sound on The Beatle's version came courtesy of the vibrato setting on his Vox AC30.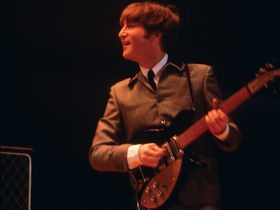 50 essential Beatles facts
One of the predominantly Lennon-authored numbers on With The Beatles, Not A Second Time, led to The Times' classical music critic to praise the song's use of "Aeolian cadences". Nope, us neither…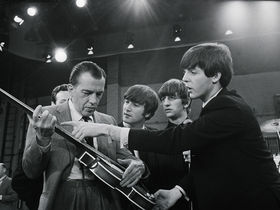 50 essential Beatles facts
The Beatle's finally made their American breakthrough with I Want To Hold Your Hand, was written in the basement of actress (and McCartney squeeze) Jane Asher's parents' house.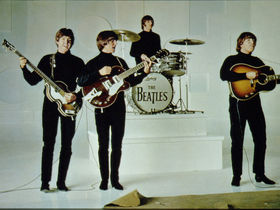 50 essential Beatles facts
I Want To Hold Your Hand was the first Beatles song to be recorded in stereo, using Abbey Road's shiny new four-track desk.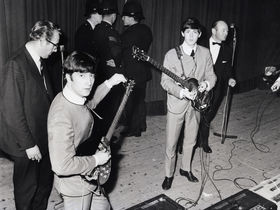 50 essential Beatles facts
John Lennon's Rickenbacker 325 (seen here backstage at Sheffield City Hall in November '63) originally had a Kauffman Vibrola tailpiece and natural finish. That wouldn't do for John thought, who fitted it with a Bigsby, changed the control knobs and had it refinished in jet black by Jim Burns (of Burns guitars) in 1963.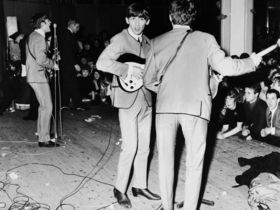 50 essential Beatles facts
This photo, also taken at the Sheffield City Hall gig, shows George Harrison with an unusual Rickenbacker 425, which he picked up in Benton, Illinois while visiting his sister.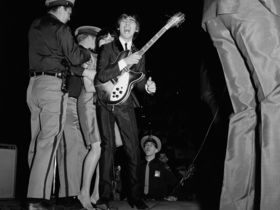 50 essential Beatles facts
George first used his 'secret weapon' – the Fireglo Rickenbacker 360/12 that was given to him on the 1964 American tour – on I Should Have Known Better, a track that was to become the second track on A Hard Day's Night, recorded February 1964.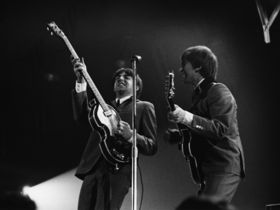 50 essential Beatles facts
George was the first of The Beatles to discover Bob Dylan, picking up the Freewheeling LP in Paris in January '64. When the band met the folk superstar in the Hotel Delmonico on 28 August 1964, Dylan famously introduced them to marijuana, resulting in Paul McCartney becoming convinced he'd figured out the meaning of life: "there are seven levels."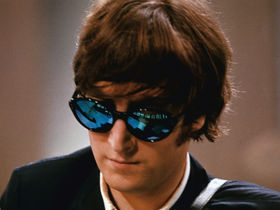 50 essential Beatles facts
Ticket To Ride, released as a single in April 1965, was later claimed by John Lennon to be "one of the earliest heavy metal records," was the first Beatles recording to last more than three minutes.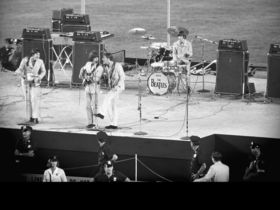 50 essential Beatles facts
They couldn't have spotted them amongst the thousands of screaming teenagers, but when The Beatles played Shea Stadium in Augut 1965, there were two future Beatle-wives in the crowd: Linda Eastmen, who married Paul McCartney in 1969, and Barbara Bach, who tied the knot with Ringo in 1981.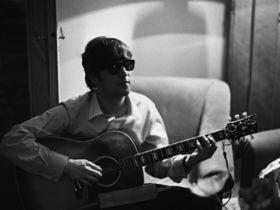 50 essential Beatles facts
In the Maysles Brothers documentary The Beatles: The First US Visit, shot in 1964, John Lennon is very clearly seen and heard playing around with the opening chords that would become Strawberry Fields Forever.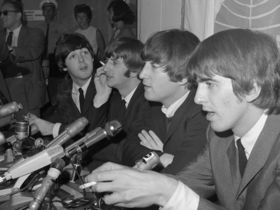 50 essential Beatles facts
The Beatles undertook their first world tour in 1964, visiting Dennmark, the Netherlands, Hong Kong, Australia, New Zealand, Australia, England and Sweden, following it up with their second US tour.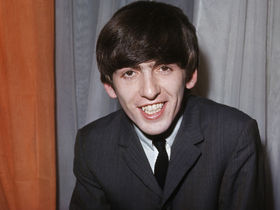 50 essential Beatles facts
George uses a volume pedal to achieve the strange guitar sound in I Need You (on Help!) and Yes It Is (the b-side to Ticket To Ride).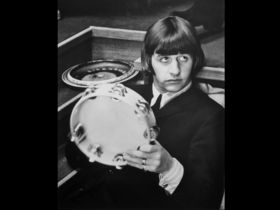 50 essential Beatles facts
You're Going To Lose That Girl, the last track The Beatles recorded before flying to a surprisingly chilly Bahamas for the filming of Help! features Ringo going absolutely berserk on the bongos.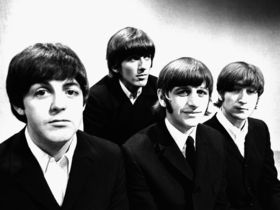 50 essential Beatles facts
Drive My Car was recorded late into the evening of October 13 1965, the first Beatles recording session to go past midnight.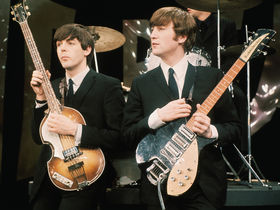 50 essential Beatles facts
After recording Paperback Writer and We Can Work It Out days apart, nobody could decide which was better suited as a single, leading to the first marketing of a double a-side.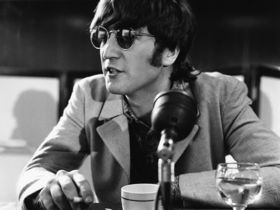 50 essential Beatles facts
George Martin achieved the vocal sound in Tomorrow Never Knows by double tracking John's vocal and running it through the Leslie speaker of a Hammond organ.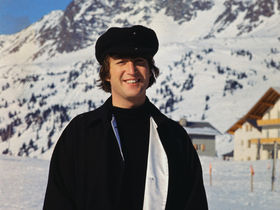 50 essential Beatles facts
John Lennon was so excited by the reverse vocal sound used on Paperback Writer's phenomenal b-side Rain that he wanted the whole track to be released in reverse.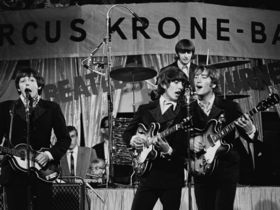 50 essential Beatles facts
Both George and John bought Epiphone Casinos in time for the recording of Revolver. John's remained his main guitar for the rest of his time in The Beatles, and he later had it stripped of its sunburst finish and re-finished with two layers of clear lacquer.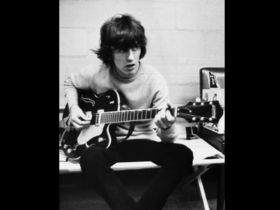 50 essential Beatles facts
I Want To Tell You, one of George Harrison's three contributions to Revolver, was originally called Laxton's Superb, after a brand of English apples.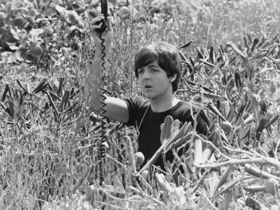 50 essential Beatles facts
The spiky solo on Taxman is played by Paul McCartney, who thrashed it out on his Bigsby-equipped Epiphone Casino. He also contributed bass (playing a Rickenbacker 40001s) and backing vocals.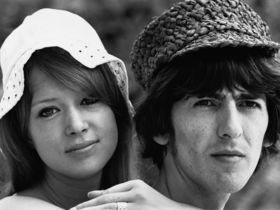 50 essential Beatles facts
It took George six hours to work out and record the backwards guitar part in I'm only Sleeping, after asking George Martin to transcribe the normal guitar part he had in reverse.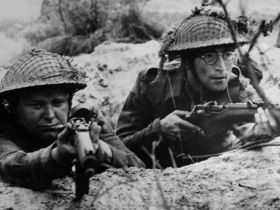 50 essential Beatles facts
John wrote Strawberry Fields Forever while filming How I Won The War in Almeria, Spain. He played Muskateer Gripweed in the Richard Lester-directed film.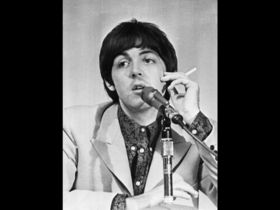 50 essential Beatles facts
The instrumentation for Penny Lane includes pianos, bass, harmonium, tambourine, guitar, conga, drums, handbell, flute, piccolo, trumpet, flugelhorn, oboe, cor anglais and double bass. The kitchen sink was on stand-by, but not required.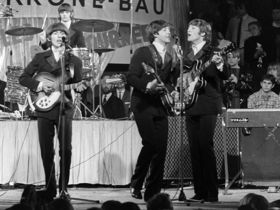 50 essential Beatles facts
The final chord of A Day In The Life was played by John, Paul, Ringo, Mal Evans and George Martin on three pianos, and multi-tracked four times for maximum impact. John had requested "a sound like the end of the world," and he pretty much got it.
50 essential Beatles facts
John plays a distinctive keyboard line in Baby, You're A Rich Man on a clavioline, a forerunner to the synthesizer that can also be heard on The Telstar's 1962 Joe Meek-produced his Telstar.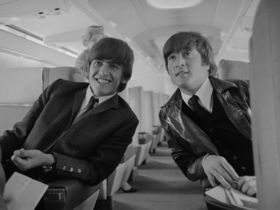 50 essential Beatles facts
Death Cab For Cutie are named after a song performed by The Bonzo Dog Doodah Band in Magical Mystery Tour.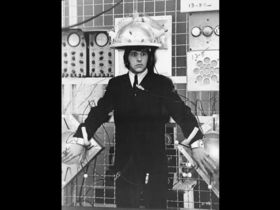 50 essential Beatles facts
Yanni "Magic Alex" Alexis Mardas, a TV repairman who found himself in the same psychedelic circles as The Beatles in the late '60s, was eventually employed by Apple to establish an electronics division. Among his proposed inventions were an x-ray camera, force fields and an artificial sun. He managed to build precisely none of these things.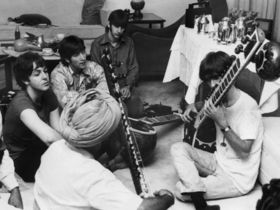 50 essential Beatles facts
I Will, from the White Album, took an astonishing 67 takes before McCartney was happy with it. The bass part was sung by Macca, whose 'can you take me back' improvisation from these sessions was used on Revolution 9.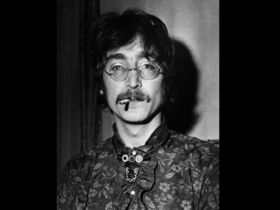 50 essential Beatles facts
Originally, Sexy Sadie was called Maharishi and was an all-out attack on the Beatles' former guru. In the end, the title was changed to avoid legal ramifications.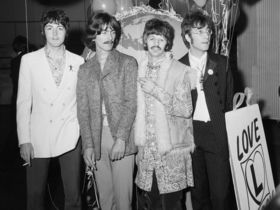 50 essential Beatles facts
It took 15 hours, 95 times and the eventual editing of two separate takes together to complete Happiness Is A Warm Gun, which John rated as one of his best songs.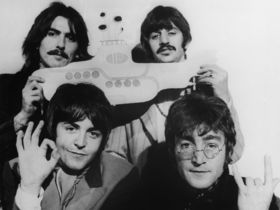 50 essential Beatles facts
Pataphysical science, as studied by Joan in Maxwell's Silver Hammer, is a philosophy dedicated to "the science of imaginary solutions, which symbolically attributes the properties of objects, described by their virtuality, to their lineaments." Top marks for Joan, then.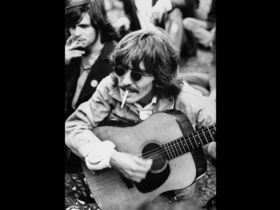 50 essential Beatles facts
Among the interesting additions to I Want You (She's So Heavy) are the use of heavy tape hiss towards the end, and John's use of a Moog synth that George has bought back from California in late '68. The Band's Robbie Robertson called it "noisy shit" in a Rolling Stone interview in 1969.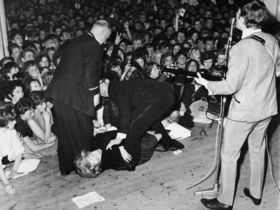 50 essential Beatles facts
John's bass playing on The Long And Winding Road, played on a Fender Bass VI, contains no fewer than 10 wrong notes, mis-steps and dodgy frettings, with no screaming fans to drown them out. Tut tut, John.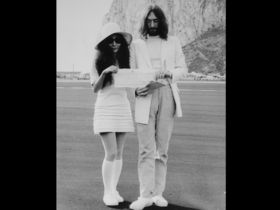 50 essential Beatles facts
The Ballad Of John And Yoko, released as a single in 1969, was recorded entirely by Lennon and McCartney with no input from the other Beatles. Lennon contributed lead and acoustic guitar and vocals, while McCartney played bass, drums, pianos and maracas, as well as supplying backing vocals. Ringo was away filming The Magic Christian with Peter Sellers at the time, while George was on holiday.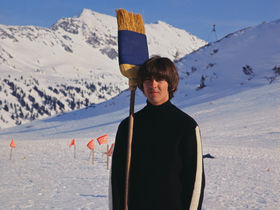 50 essential Beatles facts
George's Something (which Frank Sinatra claimed was "the greatest love song of the last 50 years,") is the second most covered Beatles song after Yesterday. Harrison claimed it was inspired by Ray Charles (as opposed to his wife, Patti Boyd) and it originally included the line "attracts me like a cauliflower," suggested by John when George couldn't find the right lyric.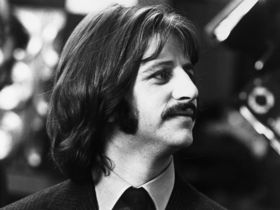 50 essential Beatles facts
The End, from Abbey Road, contains Ringo's only drum solo in the entire Beatles output. The guitar solo, meanwhile, is actually Paul, George and John playing two bars each in a sequence that goes round twice.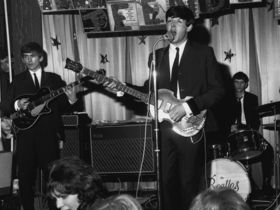 50 essential Beatles facts
It's down to the use of vari-speeding that Macca's piano in The End sounds a little flat. He didn't have those sort of problems in the live days.Thanks, vari-speed…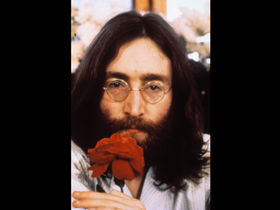 50 essential Beatles facts
John was convinced that Let It Be was little more than a pale imitation of Simon And Garfunkel's Bridge over Troubled Water. He was wrong, though - Let It Be, written in the summer of 1968, pre-dated Bridge Over Troubled Water by over a year.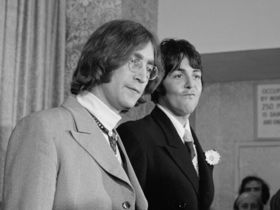 50 essential Beatles facts
Paul McCartney originally wanted Abbey Road to be called Everest, after the brand of cigarettes that studio engineer Geoff Emerick smoked. Macca even put the idea of flying to Mount Everest for a photo shoot to the rest of The Beatles, who in the end decided that stepping outside the studio and crossing the road was about all they could muster.