25 best budget electric guitars in the world today
14th Nov 2013 | 17:45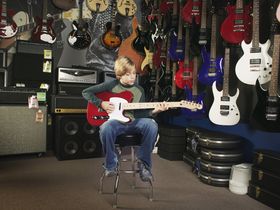 25 best budget electric guitars in the world today
As voted for by you...
After a week of frantic counting, re-counting and re-re-counting (maths has never been a strong point of ours) the results are in.
We asked you to cast your vote for the best budget electric guitar in the world in 2013, and you did - in your thousands.
The parameters were pretty broad: as long as nominated guitars were electric and with a retail price under £300 / $500, we'd include them.
The results suggest that you're an eclectic lot to say the least. Yes, there are all the usual Strat, Tele and Les Paul styles, and familiar names in the affordable axe market like Squier, Epiphone, Vintage and Yamaha all make appearances.
But there's some pretty wild stuff in here too. Brands including Cort, Kramer, Steinberger and Chapman have all made a serious mark on this year's poll, with even the number one spot claimed by a new kid on the block.
Of course, you'll have to read through to find out which guitar won this year's search for the best budget electric, but rest assured every guitar here is a peach.
Take it from us - if you're looking for a new guitar now but are a bit strapped for cash, you're not going to be disappointed if you end up taking any of these instruments home...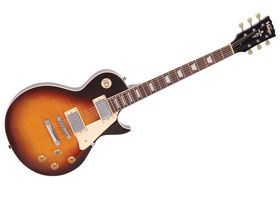 Vintage V100
A solid mahogany body, set mahogany neck, loads of Trev Wilkinson designed goodies - including pickups and tuners - and classic looks to kill.

There can be no doubt that the V100 is an awful lot of guitar for a bafflingly small amount of money. An absolute must-try for any rock classicist on a budget.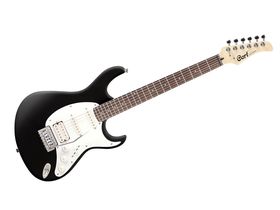 Cort G110
Taking the ages-old Stratocaster shape and injecting it with a little sass has served Cort's entry-level double cutaway electric very well indeed.

An s-style electric with slinky curves to burn, the Cort G110 sports a HSS layout and is a twist on a classic that'll appeal to guitarists who are looking for something familiar but also a little different.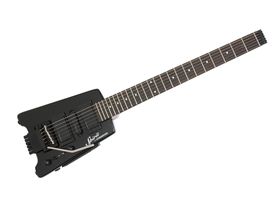 Steinberger GT Pro Deluxe
Well, this was a surprise. The Steinberger is certainly different from everything else on this list - a throwback to '80s design with up-to-date features and playability, you'll certainly turn heads if you play one of these in public.
Surprisingly affordable considering it's so unique, the GT Pro Deluxe is one for the guitarist who really likes to stand out.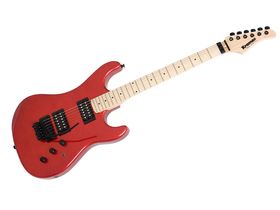 Kramer Pacer
The original Pacer was born in 1983 at the height of the shred boom, and Kramer - now owned by Gibson - has reissued the original thousand-note-per-minute hero.
Great looks, phenomenal playability (thanks to a slim and wide maple neck), and perfect for hardcore shredders (check out the Floyd Rose, for all your dive-bombing needs,) players in search of speed will certainly want to try this one.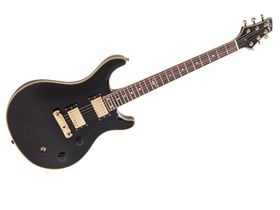 Vintage VRS 100C
Despite looking like the kind of electric that should be kept in a display case, this is a dues-paying workhorse that's gagging for a gigging.

The VRS100 is a marriage of "ultra-modern looks with classic values", citing in evidence the smooth knife-edge vibrato, the carved top and the Wilkinson humbuckers. It looks incredible, and there's a quality to the VRS100's tone that really doesn't belong in this price bracket.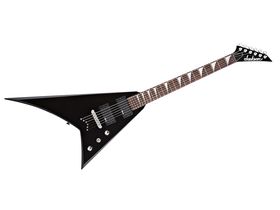 Jackson JS32T Rhoads
A spiky, shiny axe worthy of the dearly departed Randy who gave it its name, the JS32T Rhoads is a phenomenal amount of guitar for the money.
An out and out riff monster with a bolt-on mahogany neck full of jumbo frets, shark fin inlays, a pair of brutal humbuckers and looks to die for, it's a guitar that's made to be rocked hard and heavy. Not one for shrinking violets.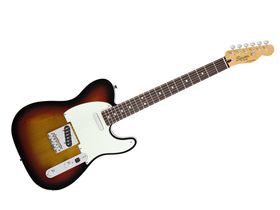 Squier Classic Vibe '60s Telecaster Custom
Squier makes its first (but not its last) entry into this year's poll - it's this '60s-style Telecaster that's first out of the traps.
Affordable versions of the classics, which both look and play the part, are always going to go down well, and really, who in their right mind would turn their nose up at this little beauty? Squier knows its onions, that's for sure.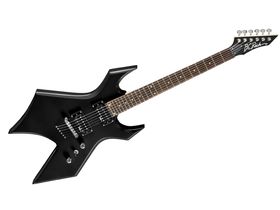 BC Rich Warlock One II
Can you handle the Warlock? It's a question you should be asking yourself very seriously if you're thinking of snapping up one of these snarling metal monsters, because there's a hell of a lot of guitar here.

Obviously, this is one for worshippers at the altar of metal, with its none-more-black finish and devil's horns shapes, but it's also just a damn good guitar, boasting a basswood body and a set of gnarly humbuckers that are waiting to be unleashed on the unsuspecting masses.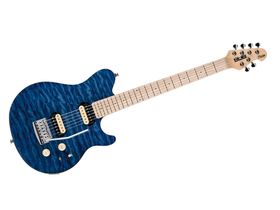 Sterling by MusicMan SUB AX3
Just look at it: the Sterling is a thing of beauty, with jaw-dropping looks (check out that quilted top-style finish) and the sort of playability that will make any shredder worth their salt have to give it some serious consideration.

MusicRadar verdict
"The AX3 is a joy to play, and we'd heartily recommend it for a beginner who wants to hone their chops on a quality value axe with an 80s vibe."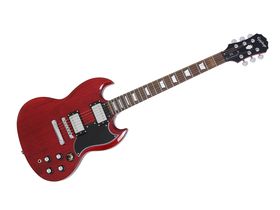 Epiphone SG400
If you're a sucker for Gibson looks (as most of us are) but can't quite stretch to the occasionally wallet-shattering prices of American made guitars, then Epiphone is the brand for you.
Epi has been turning out affordable, toneful guitars for a long time, and it's gotten extremely good at replicating high-end Gibsons. Take the SG400: a heartbreaking, hard-rocking budget SG that wouldn't do Angus a disservice.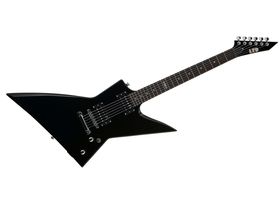 ESP LTD ES-50
Are you ready to rock? Then this is the guitar to do it with.
Taking the shape of Gibson's Explorer and making it altogether more likely to frighten grannies and small children, the LTD ES-50 features a maple neck with a thin U profile just waiting to mix up some serious riffology. It's got the looks and the muscle to make some seriously heavy noise - if you're brave enough to take it on.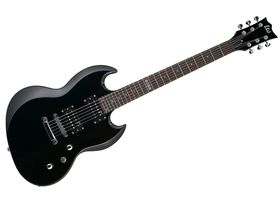 ESP LTD Viper
This SG-style hard rocker is a boiled-down badass of a guitar, bursting with attitude and ready to tear the faces of the front row at your next show.
MusicRadar verdict
"Where the Viper has more success is with classic rock, and John Sykes-esque riffs - all pinched harmonics and huge chords - are convincing enough. Frustratingly, the strident high-end prevents us from nailing that lovely AC/DC rhythm sound, but clean, funky strums benefit from the bite, especially when using both pickups together."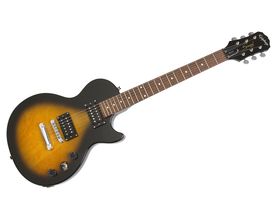 Epiphone Les Paul Special II
A Les Paul stripped of all frills and boiled down to the basics, the Special II is the sort of guitar that garage band dreams are made of.
Quite apart from being mind-bendingly affordable, it's a massive sounding guitar that retains everything that is rock-worthy about a Les Paul but shedding any shiny extras. A Mahogany body and neck paired with a slim '60s style neck and a pair of humbuckers - honestly, what more could you ever want?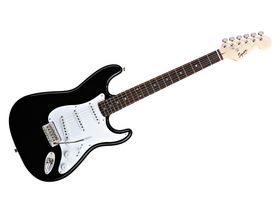 Squier Bullet Strat
Need a Strat but are strapped for cash? The Squier Bullet is right this way, sir...
With all the iconic Leo Fender design, build quality and tone - but none of the pesky Morth American build costs - you can bring a Bullet Strat home for less cash than you'd spend on a good night in the bar. A no brainer for anyone in need of instant mojo.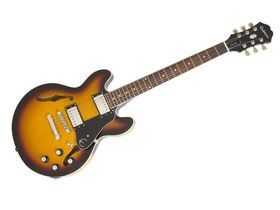 Epiphone ES-339
Essentially a re-sized version of the iconic ES-335 shape, the ES-339 is an archtop that oozes class (if class was low-rent enough to do something like ooze).
A proper, beautifully crafted archtop with pinup good looks and the sort of tones that shouldn't be legal in guitars priced at this level, you'd be mad not to give it a go if you're on the hunt for something new.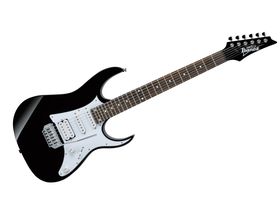 Ibanez GRG140
Just look at it. It's an animal, and it'll bite your arm off if you're not careful.
A killer s-type that has been precision tooled to cause maximum aural damage, the GRG140 is the sort of guitar that makes standard Strat shapes look, well, safe. A mahogany neck, a ton of switching options and a Fat-10 bridge that's aching for some serious whammy action, there's a reason that this is one of Ibanez's most recognisable guitars.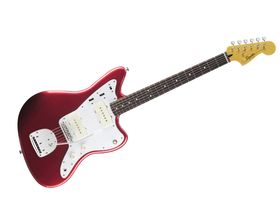 Squier Vintage Modified Jazzmaster
Desirable, busting with alt-cred and quality tone, it's hard to believe that you can now get your hands on a Jazzmaster that will stand up with the best of them for so little cash.
MusicRadar verdict
"It's vibrant, easy to play and comes loaded with great sounding pickups. Yes, Fender has squeezed an incredible amount of juice out of its old classics, but when the result is an instrument that plays and sounds a step above its price bracket as this does, few will be complaining - big knobs or not."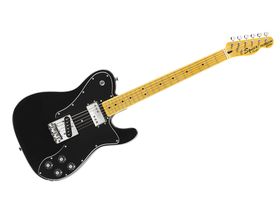 Squier Vintage Modified Telecaster Custom
What a corker. We'll never cease wondering at the marvel of Squier taking classic, vibey Fender looks and repackaging them in the instruments that we can all afford.
This Vintage Modified Custom is a case in point: a beautiful guitar that sounds ace and will give you a direct line to Telecaster tonal nirvana.
MusicRadar verdict
"It sparkles when clean, and gets throaty when the dirt is piled on. A Tele makes for a great rock guitar - just ask Jimmy Page. He used a whole lotta Tele single-coil power in the early days of Led Zeppelin
Flicking the switch, the Wide Range pickup doesn't match the original's famous punchy clarity, but it does work OK for dirty bluesy noodling and clean rhythm.
Thanks to that fantastic neck, the Squier Vintage Modified Telecaster Custom doesn't feel like a budget instrument."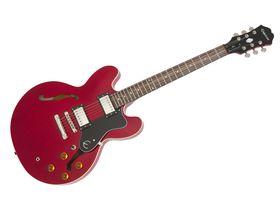 Epiphone The Dot
Probably the best semi-acoustic around for the money, The Dot is becoming a legend in its own right.
Taking the ES-335 formula and making it an affordable reality for players who can't get enough f-holes in their lives, The Dot, simply put, needs to be played to be believed. A beast of an instrument with a veneer of respectability.
MusicRadar verdict
"So a blonde '59 Dot-neck 335 will set you back around £20,000; a brand-new version of the same, somewhere around £2,000; and this Epi will leave you plenty of change from £300. The cost-cutting measures are the right ones, as they affect neither playability nor the sound of this cool guitar to any great extent. It looks fine, sounds great and plays great. To our minds, that's value for money indeed."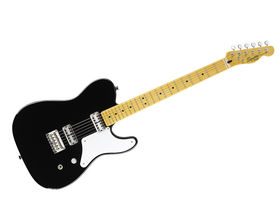 Squier Vintage Modified Cabronita
The most distinctive and popular new design Fender has turned out for years, it was only a matter of time before there was a Squier Cabronita.
We weren't expecting it to be so damned good, though. Authentic Cabronita vibe - the bridge, the Fideli'Tron pickups, the vintage style tuners, the simple tuners - and all at a price that is basically impossible to resist.
MusicRadar verdict
"While you aren't treated to the Mexican Cabronita's chime, this Vintage Modified version possesses a warmer, bassier quality that's well suited to extended chords and clean leads, but can still deliver plenty of snap with overdriven tones."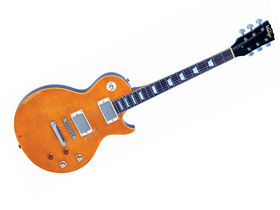 Vintage V100 Icon Lemon Drop
Styled on Peter Green's legendary '59 Les Paul, Vintage has really gone to town on the Lemon Drop.
Reliced to perfection and boasting a gorgeous flamed maple veneer and reverse fitted humbucker for that authentic bluesy honk, this is a guitar that simply has to be played to be believed. Worth every penny.
MusicRadar verdict
"This is a proper instrument and, irrespective of your stance on the whole ageing concept, the price of £299 compares favourably indeed with the Epiphone LP100."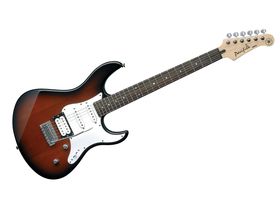 Yamaha Pacifica 112V
One of the longest-standing, all-out brilliant budget guitars out there, the Pacifica remains one of the guitars to beat at this price point.
A brilliant player with a tone that sparkles, finished with attention to detail and wrapped up in a very pretty looking package, it's essentially the perfect beginner guitar. Don't make the mistake of not trying one.
MusicRadar verdict
"The Pacifica 112V remains not only the perfect start-up guitar for the serious student, but also a solid, reliable choice whatever your age or ability."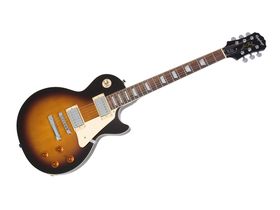 Epiphone Les Paul Standard
Ah, the glorious Epiphone Les Paul Standard, the answer to every cash-strapped guitarist's prayers.
It's got the knock-out looks, the reassuring weight, the all-important tones, and all for a considerable amount less that its American-made big brother. In fact, it's borderline irresponsible of Epiphone to make a guitar that comes so close to replicating the Gibson classic.
MusicRadar verdict
"The Epi Les Paul has power but sounds a bit veiled in the high end, and there's no mistaking the dark largeness to the sound. So long as you don't want your sounds too high-gained, where it becomes a little indistinct, this is a great sounding, if a little dark, Les Paul."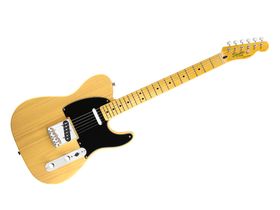 Squier Classic Vibe '50s Telecaster
This is one of those guitars that it's almost entirely impossible for guitarists to resist.
The classic Telecaster, complete with black pickguard, butterscotch blonde finish, vintage tuners and brass barrel bridge - how could anyone with a decent grounding in rock 'n' roll history not want on?
MusicRadar verdict
"It has timeless looks and modern playability and tone, and if you shop around enough you'll find one for less than £300. Bargain."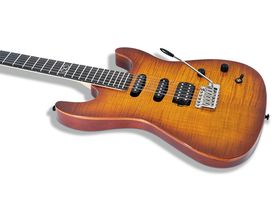 Chapman ML-1
Created by Youtube sensation Rob Chapman, Chapman guitars has been a phenomenon, and it was the ML-1 that led the charge.

The first run was an almost instant sell-out, but now it's back and in more demand than ever. The runaway winner of our poll, Chapman guitars is making serious waves and proving that you don't need to be one of the big boys to make great, desirable guitars that people desperately want.
Described as a 'Swiss Army knife' of a guitar that will give you everything from shimmering clean tones through to brutal riffage (thanks in no small part to the Chapman-designed pickups), expect first-rate build quality and stand out playability. A worthy winner.
MusicRadar verdict
"The ML-1 is a worthy competitor to similarly spec'd guitars from the likes of LTD and Schecter. It's beautifully put together and finished, and represents some great ideas, well executed."