14 famous Epiphone players
22nd May 2013 | 15:00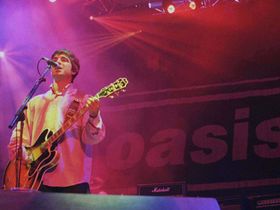 Noel Gallagher
The ex-Oasis chief is a long-term Epiphone fan and had a serious Epi addiction in the band's early days.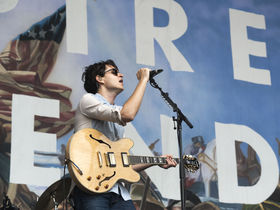 Ezra Koenig
The Vampire Weekend frontman has remained loyal to his Sheraton throughout three albums.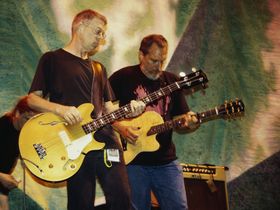 Jack Casady
The Jefferson Airplane bassist has had a signature hollowbody Epiphone for years.
Matt Heafy
The Trivium main man's seven-string Epiphone signature is a mighty beast indeed.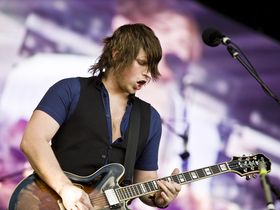 Matthew Followhill
His sex might well be on fire, but his trusty Sheraton is, thankfully, untouched by lusty flames. Phew.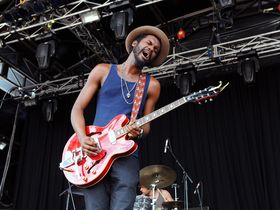 Gary Clark Jr
Clark is a Casino man through and through, generally favouring this bright red beauty. Nicely done, Gary...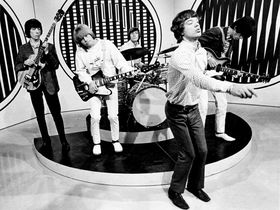 Keith Richards
In the early days of the Stones, Keith could often be seen brandishing a Casino with intent. Brian Jones was ocasionally fond of an Epi, too.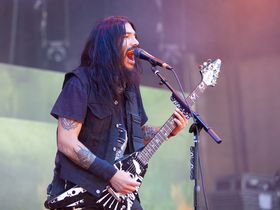 Robb Flynn
Machine Head's frontman wields his signature Love/Death Baritone Flying V more often than not these days.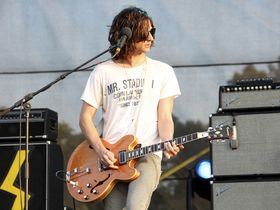 Nick Valensi
The Strokes' guitarist has rarely been seen without his Riviera and has a particularly tasty signature model.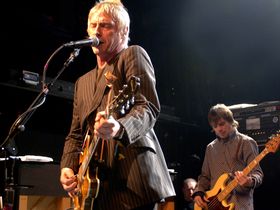 Paul Weller
The Modfather is a hardcore Epiphone fan and has been thrashing at Casinos since at least the 90s.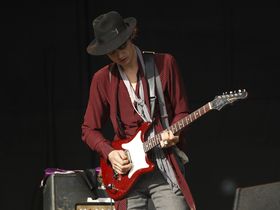 Pete Doherty
Scourge of polite society he may be, but the erstwhile Libertines man has always had an excellent taste in vintage Epiphones.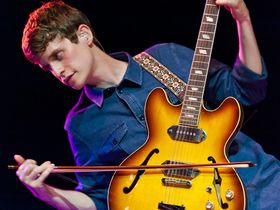 Skyler Skjelset
The unassuming Fleet Foxes guitarist isn't afraid of bowing away on his customary Casino.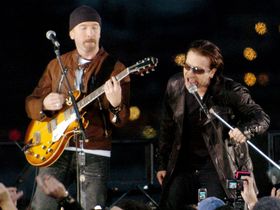 The Edge
With an epic armoury of guitars at his disposal it's no surprise that The Edge can ocasionally be found turning to an Epi to liven up a U2 show.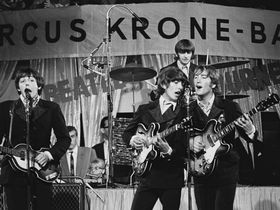 The Beatles
Yep, all of 'em (well, except Ringo). John and George both fell in love with the Casino, a model that Paul also owned alongside an Epiphone Texan.
Some of the venerable brand's greatest players of the past and present