12 reasons the Vypyr VIP rocks
15th Apr 2014 | 14:15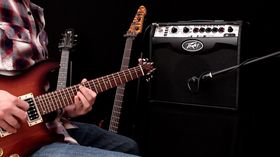 Looking for a versatile new combo? The Peavey Vypyr VIP packs a whole world of features under the hood...
Peavey is showing off the versatility of the Vypyr VIP amplifier in its latest demo video. Suitably for electric, acoustic and bass guitar, the Vypyr VIP is a hell of a lot of amp in a very small box.
For more information visit the official Peavey website.