Steve Gadd v Keith Moon: who's the best?
5th Dec 2012 | 16:05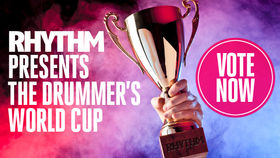 Rhythm Drummer's World Cup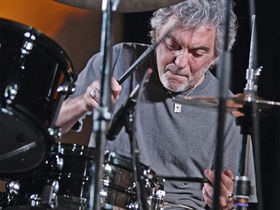 Steve Gadd
Session ace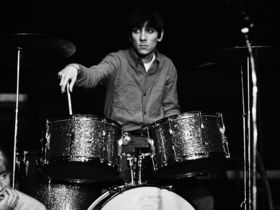 Keith Moon
The Who
We're down to the last 16 of the Rhythm Drummer's World Cup! Your votes count - who do you think is the best drummer between these two greats?
Second round, match two:
Steve Gadd v Keith Moon.
Steve Gadd
Steve Gadd introduced a super-precision into recording, almost as if preparing drummers for the arrival of the drum machine. Yet despite his clarity of execution, he is also the most passionate and deeply groove-oriented drummers, as evidenced on such tracks as Paul Simon's '50 Ways To Leave Your Lover' and in his playing with Steely Dan.
Keith Moon
Keith Moon's outrageous behaviour often overshadows his musical reputation, but his eccentric and sometimes shocking behaviour massively informed his playing style with The Who. Keith approached the drums as a tool for conversation, for confrontation, for drama, humour and outrage, and this is the key to his style. Moonie was not afraid to lead, to jump in and make robust statements whenever he could. Check out The Who's Live At Leeds for proof of Moonie's genuine brilliance.
Totally different drummers, and we're not saying one's better than the other. What we're asking is: which one is the greatest in your opinion?
Get voting!