Neil Peart v John Bonham: vote now!
17th Dec 2012 | 12:22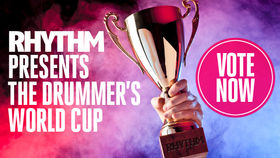 It's down to the last four; vote now on the Rush or Led Zep legends!
Second match of the Semi Finals: Neil Peart (Rush) v John Bonham (Led Zeppelin)
For the match between Matt Halpern and Mike Portnoy, click here!