NAMM 2014: Crush Drums booth in pictures
24th Jan 2014 | 11:51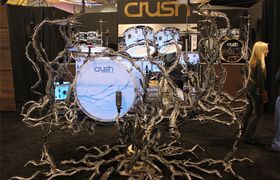 How's this for a drum rack?
Can you see the wood for the trees?
NAMM 2014: Most drum companies at the show have a centrepiece to draw attention to their wares. Crush drums have gone the extra mile this year with this unique drum riser/rack/hardware construction.
Crush are calling it the Tree of Life drum sculpture and it was made by Sawbladehead Designs.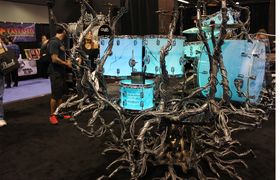 And another view
Awesome illuminated shells
It's not just the sculpture that's drawing the attention though. Check out the illuminated shells with cool tree branch finish.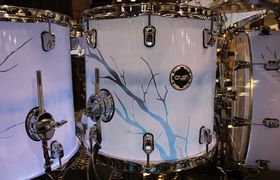 No stone unturned
Check out the detail on the floor tom legs
The tree theme is built into the kit hardware too. Nice detail on the floor tom legs!