Matt Halpern v Mike Portnoy: vote now!
17th Dec 2012 | 12:19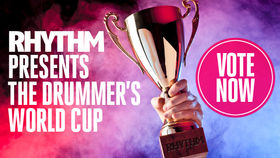 It's down to just four drummers – Matt Halpern (Periphery) v Mike Portnoy (Dream Theater) is our first Semi Final
Two semi-finals being played consecutively. This one's the match up between Periphery's Matt Halpern and Dream Theater's Mike Portnoy.
For the other match, between Neil Peart and John Bonham, click here!