John Bonham v Vinnie Colaiuta: who's the best?
7th Dec 2012 | 16:05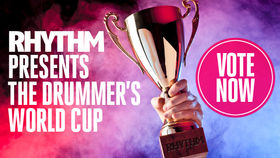 Rhythm Drummer's World Cup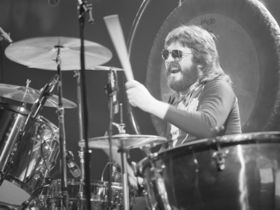 John Bonham
Led Zeppelin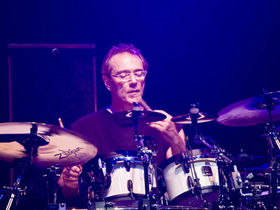 Vinnie Colaiuta
Session genius
Last match of the last 16 of the Rhythm Drummer's World Cup! Your votes count - who do you think is the best drummer between these two greats?
John Bonham v Vinnie Colaiuta
John Bonham
Bonham's forceful personality and no-nonsense approach to life both helped shape his drumming philosophy and underpinned his success. He hit hard and drove his bands with relentless energy, but there was a subtlety to his work that earned him the respect of fellow musicians and the admiration of enthusiastic audiences. He combined power with simplicity, emphasised time-keeping and insisted the drums should be loud, forceful and resonant.
Vinnie Colaiuta
With a remarkably versatile session career that in addition to Sting and Frank Zappa also boasts Joni Mitchell, Herbie Hancock, Chick Corea and Jeff Beck, Vinnie has become one of the most in-demand and revered players of his generation. His awesome technique, sublime groove and impeccable musicianship inspiring and influencing a plethora of drummers in the process.
Totally different drummers, and we're not saying one's better than the other. What we're asking is: which one is the greatest in your opinion?
Get voting!