Get money off Rhythm for Father's Day
7th Jun 2013 | 16:17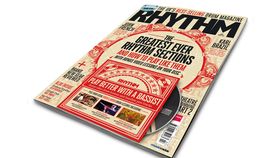 Father's Day is coming up on June 16th, get the perfect gift (or get your kids to get it for you) of a discount on Rhythm mags and bookazines!
Father's Day is coming up on the 16th June, so you've just got time to get your drumming dad – or drop heavy hints to your kids– a discount on back issues of Rhythm, Rhythm subscriptions and Rhythm bookazines.
Yep, on orders over £20 you can get a discount of £5 off! All you need to do is head to myfavouritemagazines between now and 19th June and use the code FD13!