Drummer's World Cup Winner Crowned!
20th Dec 2012 | 11:11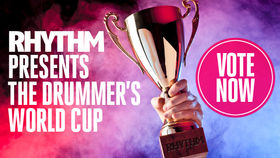 Drummer's World Cup
The champion has been crowned!
It's been a long, hard road to the Final, and now the Champ has been decided. Check out these highlights and see who's won!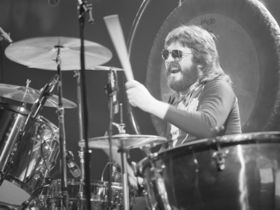 Classic Rock
First Round
John Bonham unsurprisingly aced the first round, with The Who's Keith Moon also qualifying.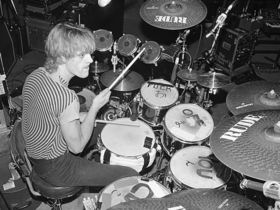 Reggae, Ska & Funk
First Round
Stewart Copeland topped the Reggae, Ska and Funk group comfortably, with the Chili Peppers Chad Smith a worthy runner up.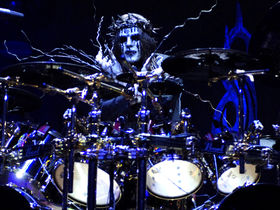 Metal & Prog Metal
First round
Slipknot's masked metal drum god Joey Jordison polled an insanely huge number of votes to ace the group, with the late Jimmy 'The Rev' Sullivan coming in second in a very tough group.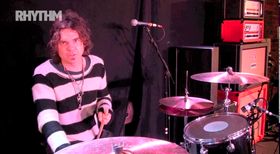 Modern Rock/Punk/Indie
First Round
Mike Miley of groove rockers Rival Sons got the popular vote here, with You Me At Six's Dan Flint putting in a surprisingly good performance to qualify automatically.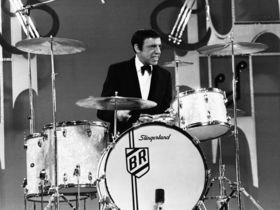 Jazz, Bebop & Big Band
First Round
No surprises as Jazz and Big Band master Buddy Rich topped the group. Fusion great Billy Cobham also qualified automatically.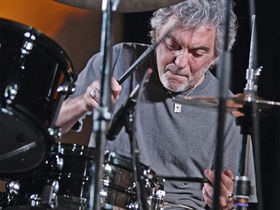 Pop/Session/R'n'B/Gospel
First Round
Session star Steve Gadd topped the group with fusion/session master Vinnie Colaiuta coming a very close second.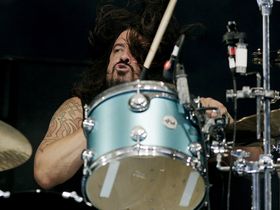 Next most votes...
First Round
Dave Grohl, Matt Halpern, Mike Portnoy and Neil Peart all qualified on our 'next most votes' rule, having polled well in very tough groups.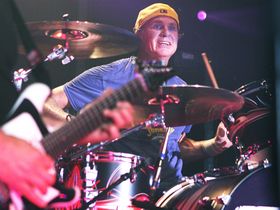 Chad Smith v Stewart Copeland
Last 16
The Red Hot Chili Peppers' funky monk Chad Smith beat Stewart Copeland comfortably with over 700 more votes than The Police man.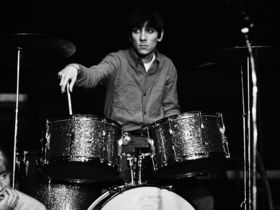 Keith Moon v Steve Gadd
Last 16
In a very close match, Keith Moon triumphed against session star Steve Gadd, despite Gadd taking an early lead.
Joey Jordison v Billy Cobham
Last 16
Despite a good amount of support at the beginning for fusion great Billy Cobham, The Slipknot massive were out in force again to deny Cobham a place in the Quarter Finals. Joey Jordison went through comfortably.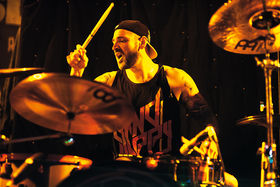 Matt Halpern v Michael Miley
Last 16
A very hotly contested match saw Matt Halpern of tech metallers periphery end Rival Son's Michael Miley's impressive tournament run.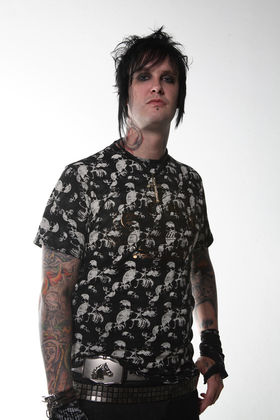 The Rev v Dan Flint
Last 16
No real contest as the late Avenged Sevenfold drum genius Jimmy 'The Rev' Sullivan beat You Me At Six's Dan Flint to progress to the Quarter Final.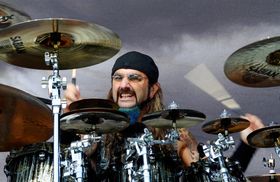 Buddy Rich v Mike Portnoy
Last 16
Even the great Buddy Rich proved no match in popularity for Dream Theater founder Mike Portnoy, who won the poll comfortably.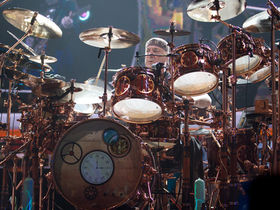 Neil Peart v Dave Grohl
Last 16
A massive number of votes cast by Neil Peart fans saw the Rush man oust Nirvana drummer Dave Grohl.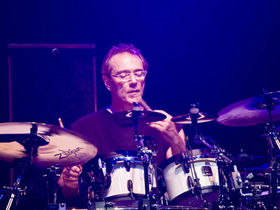 John Bonham v Vinnie Colaiuta
Last 16
A tough call for many people, ultimatelychopsy session super-drummer Vinnie Colaiuta failed to out-pollLed Zeppelin's John Bonham.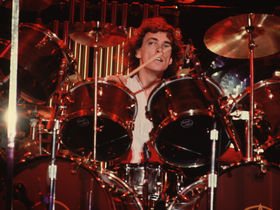 Neil Peart v Chad Smith
Quarter Final
Neil Peart was triumphant in his Quarter Final against the Red Hot Chili Peppers' Chad Smith to go into the final four.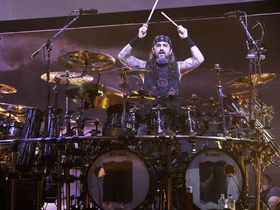 Mike Portnoy v The Rev
Quarter Final
A huge number of votes cast for both drummers ultimately saw Dream Theater prog metal legend Mike Portnoy beat A7X's The Rev.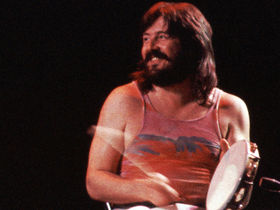 John Bonham v Keith Moon
Quarter Final
A battle of titans, this, but in the end John Bonham edged the battle against The Who's Keith Moon.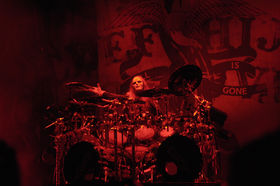 Joey Jordison v Matt Halpern
Quarter Final
A shock result, this. The favourite to win, Slipknot's Joey Jordison – who was crowned the Greatest Drummer Of The Last 25 Years by Rhythm two years ago – was ousted by Periphery's Matt Halpern.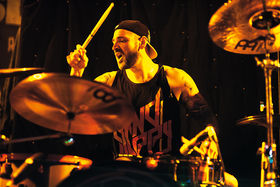 Matt Halpern v Mike Portnoy
Semi Final
Matt Halpern marches on, even managing to beat MikePortnoy by a couple of thousand votes in a hotly contested Semi.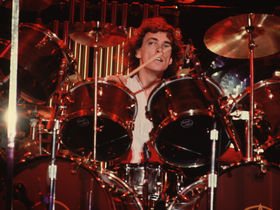 Neil Peart v John Bonham
Semi Final
The mighty John Bonham proved no match for the Rush sticksman as Peart put in an impressive performance in the penultimate poll.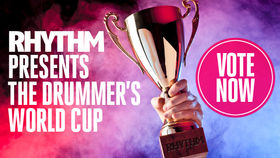 Neil Peart v Matt Halpern
Final
And so to the final, with Periphery's Matt Halpern the form player in the competition. Neil Peart had performed consistently well, seeing off all others on his way to the final. But in the end, with over 4,000 votes cast, who would be crowned Champ?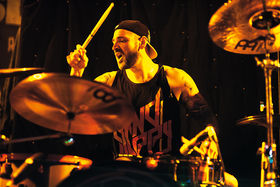 And the winner is…
Matt Halpern
Matt Halpern seized 83% of the vote to beat the Rush legend and be crowned champion.
Remember, although this is not a 'best of' competition, Matt's deserved popularity has seen him beat all comers, despite beginning as an outsider and failing to automatically qualify from the tough Metal and Prog Metal group.
If you're in any doubt about Matt's credentials as a world-class player –not just in terms of metal drumming – check him out on YouTube, including this video of Matt improvising some awe-inspiring grooves.