Dave Grohl v Neil Peart: who's the best?
6th Dec 2012 | 17:01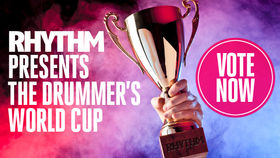 Rhythm Drummer's World Cup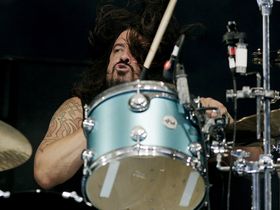 Dave Grohl
Nirvana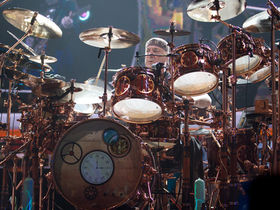 Neil Peart
Rush
Last 16 of the Rhythm Drummer's World Cup! Your votes count - who do you think is the best drummer between these two greats?
Dave Grohl v Neil Peart
Dave Grohl
The man responsible for the iconic drumming on Nirvana's Nevermind, Dave Grohl continues to be one of the world's most exciting, energetic and hard-hitting drummers. He's also drummed on Queen's Of The Stone Age's Songs For The Deaf, and is recording QOTSA's new album, and in Them Crooked Vultures, his supergroup with Josh Homme and John Paul Jones.
Neil Peart
Since he joined Rush back in 1975, Neil Peart has been the poster boy for prog - disciplined, metronomic and powerful. Nearly 40 years on, he and the world's foremost power trio are still pushing themselves and breaking new ground, while Neil himself remains one of rock's most phenomenal and revered players.
Totally different drummers, and we're not saying one's better than the other. What we're asking is: which one is the greatest in your opinion?
Get voting!