Chad Smith v Neil Peart: the result!
13th Dec 2012 | 11:09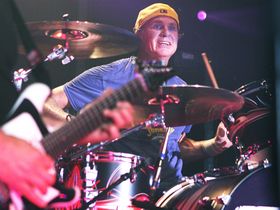 Chad Smith
Red Hot Chili Peppers
The Red Hot Chili Pepper's man's mastery of funk and rock beats – and combining the two with the Californian alt-rock punk-funkers – has made Chad Smith one of the most popular drummers in rock.
Next, his opponent…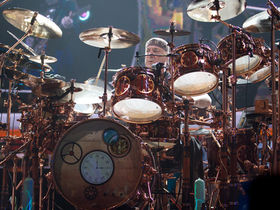 Neil Peart
Rush
After almost 40 years with Rush, prog drumming legend Neil Peart is still one of rock's most phenomenal and revered players.
And the winner is…
Neil Peart
Rush man wins!
For a while it was close, but in the end prog rock maestro Neil Peart won comfortably with 78% of the vote!
Neil progresses to the Semi Finals!