Buddy Rich v Mike Portnoy: who's the best?
6th Dec 2012 | 10:00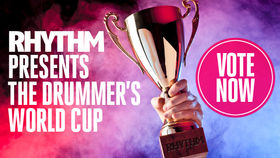 Rhythm Drummer's World Cup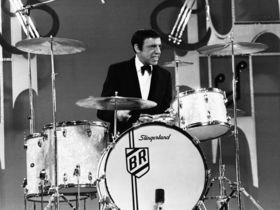 Buddy Rich
Jazz drummer and big band leader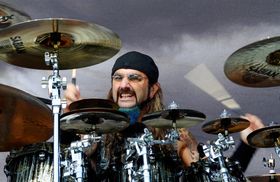 Mike Portnoy
Prog metal drum hero
We're down to the last 16 of the Rhythm Drummer's World Cup! Your votes count - who do you think is the best drummer between these two great drummers?
Buddy Rich v Mike Portnoy
Buddy Rich
A quarter-century since his passing, Buddy Rich is still considered one of the greatest ever drummers, and drummers are still trying to figure out his genius. Buddy was like no other jazz drummer - he played with a ferocious intensity, and – at a time of unprecedented musical experimentation in rock music – rock drummers identified with him totally.
Mike Portnoy
The drumming world was shocked when prog metal drum maestro Mike Portnoy announced he was leaving Dream Theater, the band he had co-founded and led since the late-'80s. Since then, though, Mike has gone on to work with Avenged Sevenfold and his own outfits Transatlantic, Flying Colors and Adrenaline Mob and his huge fanbase is undiminished.
Totally different drummers, and we're not saying one's better than the other. What we're asking is: which one is the greatest in your opinion?
Get voting!