The 25 best basslines of all time
26th Feb 2013 | 16:38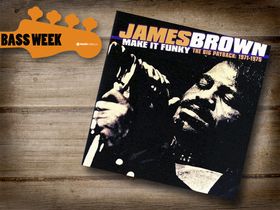 Make It Funky - James Brown (Fred Thomas)
BASS EXPO In an effort to pay proper tribute to the best bassists, we asked you to nominate your favourite basslines of all time in an effort to crown the greatest bass performance in history. With approximately 10,000 of you voting in our poll, we can now present the top 25 rundown in full.
The rules were simple - as long as the part in question was played by human hands on an electric or acoustic bass guitar or an upright bass then it counted. Electronic or synthesized basslines weren't eligible; we'll be looking at those at a later date.
Click onwards to not only reveal the winner, but also check out what is probably the most essential bass playlist ever compiled featuring legendary session players, global megastars and contemporary bass heroes too. First up, here's a little something to make your ass shake...
Make It Funky
Released as a two-part single in 1971, then followed up with Make It Funky Parts 3 & 4 on Brown's Get On The Good Foot album a year later, this stoned and sexy groove is in many a hip-hop classic's DNA.
Listen: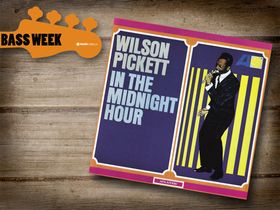 In The Midnight Hour - Wilson Pickett (Donald 'Duck' Dunn)
This much-covered Atlantic Records soul classic from Wilson Pickett was born in '65 but has never stopped getting heavy rotation. 'Duck' Dunn's killer bassline was a huge influence on Paul McCartney as his style developed.
Listen: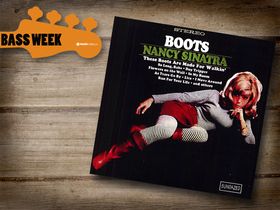 These Boots Are Made For Walkin' - Nancy Sinatra (Carol Kaye/Chuck Berghofer)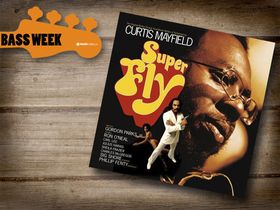 Pusherman - Curtis Mayfield (Joseph 'Lucky' Scott)
There's cool and then there's ice cold. From Curtis Mayfield's Super Fly soundtrack in 1972, Pusherman is underpinned beautifully by Joseph 'Lucky' Scott, the man you voted as the 25th greatest bassist of all time back in 2010.
Listen: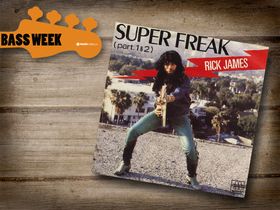 Super Freak - Rick James (Oscar Alston)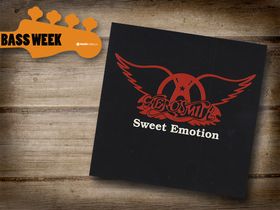 Sweet Emotion - Aerosmith (Tom Hamilton)
One might imagine that it's hard to get much attention when you are in a band with Steven Tyler and Joe Perry, but for once it's Tom Hamilton in the spotlight in this classic from 1975.
Listen: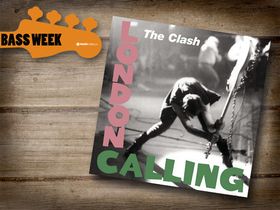 The Guns Of Brixton - The Clash (Paul Simonon)
Clash bassist Paul Simonon wrote and sung this claustrophobic, reggae-influenced cut from 1979 and it was later covered extensively and sampled to great effect.
Listen: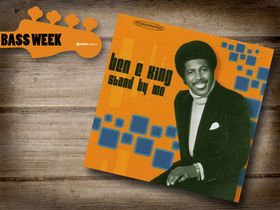 Stand By Me - Ben E King (Wendell Marshall)
If any bassline in this rundown can make the hair stand up on the back of your neck then it's this. Written by King with Leiber and Stoller, it was Mike Stoller who sat down at the piano and picked out the bass part as King sang the beginnings of the melody. The lovely upright line on the recording was performed with consummate feel by Wendell Marshall.
Listen: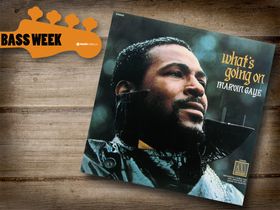 What's Going On - Marvin Gaye (James Jamerson)
We could happily compile a top 25 greatest basslines of all time and only include Jamerson basslines, but this 1971 masterpiece is wonderful even by his incomparably high standards. Read our James Jamerson profile to find out how this part came into existence.
Listen: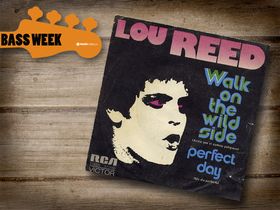 Walk On The Wild Side - Lou Reed (Herbie Flowers)
One of the standout tracks from Lou Reed's incredible 1972 album Transformer, this David Bowie-produced classic saw bassist Herbie Flowers scoop a double session fee when he overdubbed his upright line with a fretless electric.
Listen: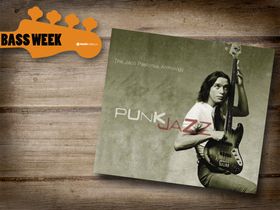 The Chicken - Jaco Pastorius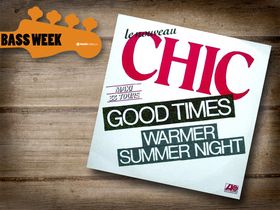 Good Times - Chic (Bernard Edwards)
Nile Rodgers and Bernard Edwards' 1979 composition was a huge disco hit but that's only half the story. One of the most-sampled records in history, an onstage jam at Bonds nightclub in NYC would spawn Sugarhill Gang's Rapper's Delight, while the bassline was a huge influence on Queen's Another One Bites The Dust, released the following year.
Listen: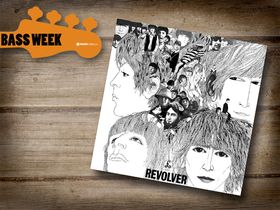 Taxman - The Beatles (Paul McCartney)
As Paul McCartney's bass playing became more adventurous and drew on the transatlantic soul influence of Motown and Stax recordings he hit upon a style that is one of the most recognisable in the history of the instrument. His bass work on George Harrison's wonderful Revolver opener is among his best and its influence would continue to resonate in the decades that followed.
Listen: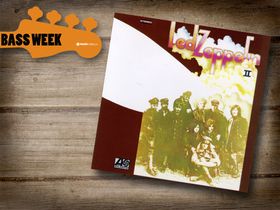 The Lemon Song - Led Zeppelin (John Paul Jones)
Borrowing heavily from Howlin' Wolf's Killing Floor, The Lemon Song saw Zeppelin perform virtually live in Hollywood's Mystic Studios in 1969, with Jones pulling an intricate bass take out of the bag that was apparently almost entirely improvised.
Listen: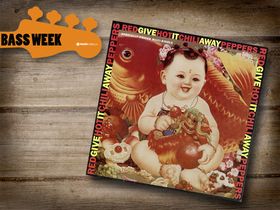 Give It Away - Red Hot Chili Peppers (Flea)
The lead single from 1991's multi-million selling Blood Sugar Sex Magik was largely the result of Flea and John Fruciante's jam sessions during their time in post-Mother's Milk side project H.A.T.E. Once Anthony Kiedis heard it, he was sold: "I was so struck by Flea's bass part, which covered the whole length of the instrument's neck, that I jumped up and marched over to the mic, my notebook in tow."
Listen: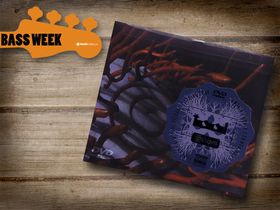 Schism - Tool (Justin Chancellor)
Released in 2001, Schism was the first single from their album of the following year, Lateralus. An incredibly complex piece of work from a meter standpoint, it also sees Justin Chancellor more than earn his money during that intro.
Listen: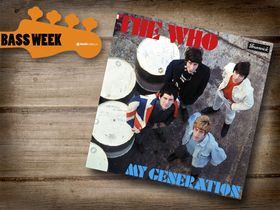 My Generation - The Who (John Entwistle)
The bass solo that it's cool to like was recorded on 13 October 1965, with John Entwistle turning to his Fender Jazz Bass after breaking a succession of strings on the Danelectro that he'd intended to use for the part. Alongside Moon's chaos, Townshend's aggression and Daltrey's amphetamine stutter, a classic statement of youth rebellion was born.
Listen: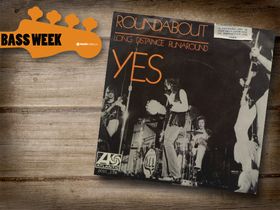 Roundabout - Yes (Chris Squire)
Co-written by Squire in 1971, after its moody acoustic guitar intro, Roundabout features a surprisingly funky bass riff from 0:44 onwards that is the dictionary definition of the Rickenbacker bass sound that the Yes bassist made his own.
Listen: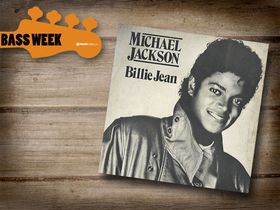 Billie Jean - Michael Jackson (Louis Johnson)
In hindsight, it's hard to believe that producer Quincy Jones felt that Billie Jean was too weak to be considered for inclusion on Thriller. The bassline went on to become one of the most recognisable in pop history, but it certainly still owes plenty to I Can't Go For That (No Can Do) by Hall & Oates.
Listen: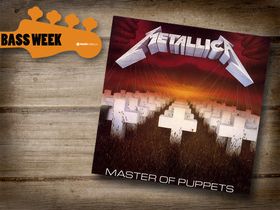 Orion - Metallica (Cliff Burton)
Another huge bass talent with an all too brief recording career, Cliff Burton's outrageous lead bass work on Anaesthesia (Pulling Teeth) from Metallica's 1983 debut album marked him out as something special from the word go. 1986's Orion was his masterpiece.
Listen: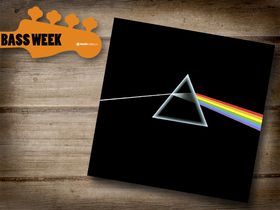 Money - Pink Floyd (Roger Waters)
7/4 isn't the exactly the most common time signature in rock but it certainly didn't stop the opening track on side two of The Dark Side Of The Moon from attaining classic status. We can't help thinking that David Gilmour was onto something when he insisted that the band shift to 4/4 for his guitar solo.
Listen: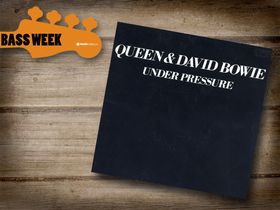 Under Pressure - Queen & David Bowie (John Deacon)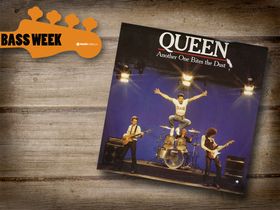 Another One Bites The Dust - Queen (John Deacon)
The only bassist to have two basslines in our rundown might have won the whole thing if Queen fans' votes hadn't been split between Under Pressure and this. Deacon was certainly influenced by Chic's Good Times but the lean, funky, bass-driven AOBTD has racked up an astonishing amount of airplay over the years and remains immensely popular.
Listen: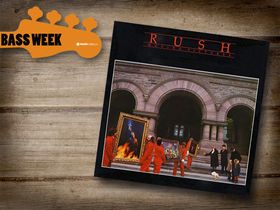 YYZ - Rush (Geddy Lee)
Rush fans voted in their thousands for this one, and they very nearly took the 1981 instrumental to the very top of the poll. A live staple in which all members excel, there's some seriously impressive bass work from Geddy Lee, not to mention simultaneous synth multitasking too.
Listen: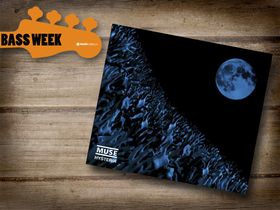 Hysteria - Muse (Chris Wolstenholme)
Ladies and gentlemen, we have a winner. A massive 23 percent of you voted Hysteria from Muse's 2003 album Absolution into first place. Bassist Chris Wolstenholme certainly takes centre stage on this track with his intricate, processed bass riff driving the song along and providing a fat bedrock for Matt Bellamy's guitar histrionics. Congratulations Muse!
Listen: