Cool and classic basses: Rickenbacker 4000
14th Mar 2012 | 16:13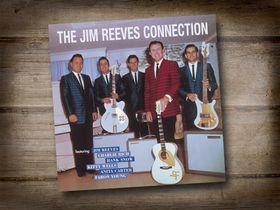 The 'cresting wave' that's still admired today
Like Fender's Precision Bass, Rickenbacker almost got it right first time with their visually startling 4000 model. It was the first bass to feature through-neck construction where the bridge pickup, neck and headstock were all on the same piece of wood so effectively maximising on resonance and sustain.
This mahogany centre core had maple 'wings' stuck to it to form the 'cresting wave' body shape named after the famous Japanese painting, and also used for the headstock. Designer Roger Rossmeisl had introduced this manufacturing technique on the Combo 400 guitar the previous year.
Earliest versions had a fixed modified bridge with a standard guitar string anchor leaving two slots unused. This was soon replaced by a movable bridge with string mute. Of all the early bass guitars, the 4000 was the closest to Fender's 34-inch scale and also benefited by the more vibrant sound this length seems to magically produce.
Although it doesn't possess the classic Rickenbacker growling sound that we know and love today, it gives a robust delivery that is still mighty appealing. The 4000FL fretless version was also available from 1960 but only as a special order.