NAMM 2014: Martin stand in pictures
24th Jan 2014 | 10:40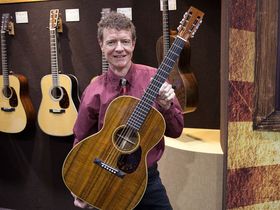 NAMM 2014: Martin stand in pictures
CF Martin IV with 000-28K Authentic 1921
NAMM 2014: Those lovely folks at Martin gave us a guided tour of their stand over in Anaheim, and left us seriously impressed.
This stunning 000 is a faithful recreation of an original 1921 guitar from Martin's Museum collection. Solid koa throughout, £5,399
Click through our gallery for more.
For more information visit the official Martin website.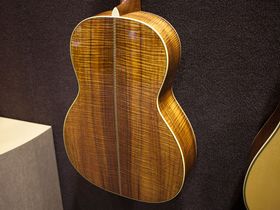 Martin 000-28K Authentic 1921 - reverse
Check out the figure in that solid koa!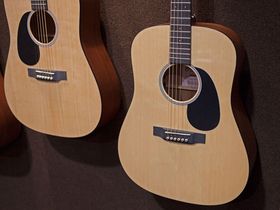 Martin DRSGT
The latest Road Series guitar (£949) is the first DRS model to have a gloss top and a USB output.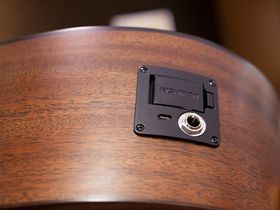 Martis USB outputs
A handful of Martins now feature a USB output. This is the DRSGT model, with onboard Fishman Sonitone electronics system.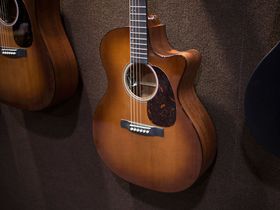 Martin GPCPA4 Shaded
The existing Performing Artist Series gets three new models with shaded gloss tops, similar to the recent 17 series. This retails at £1,279. The other two are a dreadnought, and a deadnought cutaway.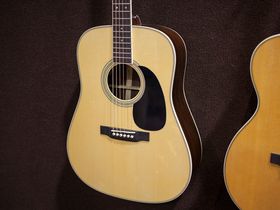 Martin D-35E Retro
Using Martin's own 1967 D-35 as its inspiration (with three-piece rosewood back), the latest in the Retro Series gets the high performance neck shape and Fishman F1 Aura system preloaded with a sound model of the original guitar (£2,749).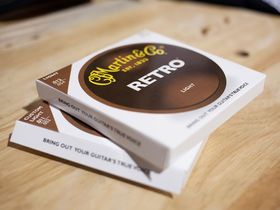 Martin Retro Strings
Martin is now making nickel-alloy acoustic strings again in a wider range of gauges (only recently available in the 13-56 Tony Rice set). Called 'Monel' in times gone by, they're rebranded 'Retro'.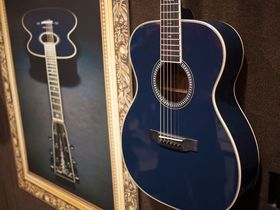 Martin OM-ECHF Navy Blues
Clapton's latest collaboration with Hiroshi Fujiwara is his first 'long' scale (25.4 inches) OM, limited to 181 pieces: the number of years Martin has been in business (£4,999).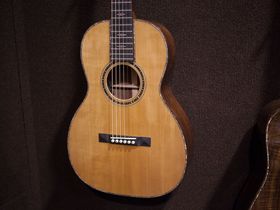 Martin Custom Shop CS-00S-14
A 00 12-fret with a torrefied (a special process of drying and ageing) Swiss spruce top, Honduras rosewood back and sides and a carbon strengthened neck with no truss rod (£6,299).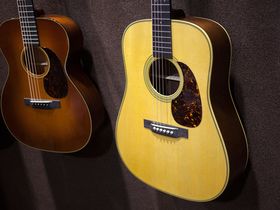 D-28 Authentic 1937
You want a 'Golden Age' D-28? Well this is it: forward shifted scalloped bracing, hide glue, Adirondack spruce top and Madagascar rosewood back and sides (£5,699).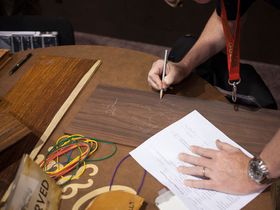 Wood!
Who'd have thought dealers could pick out their own Martin Custom Shop wood at a trade show? Here it is, happening at Winter NAMM 2014!