VIDEO: death metal washing machine
1st Jun 2011 | 08:30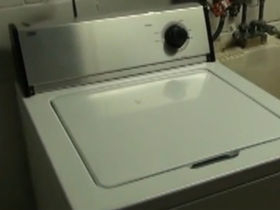 "My washer is making a beat. Not just a rhythm, it's a beat"
Props to Guitarnoize (via @joncodydavis) for posting this. Scroll to 0:30 for a little note from the creator:
"ATTENTION: This is not an actual song. I tapped the tempo of the beat [made by the washing machine], then I quantized the washing machine to the grid. Then I programmed the drums to match the machine, and recorded guitar and bass."