Last chance to save a fortune!
13th Mar 2009 | 12:53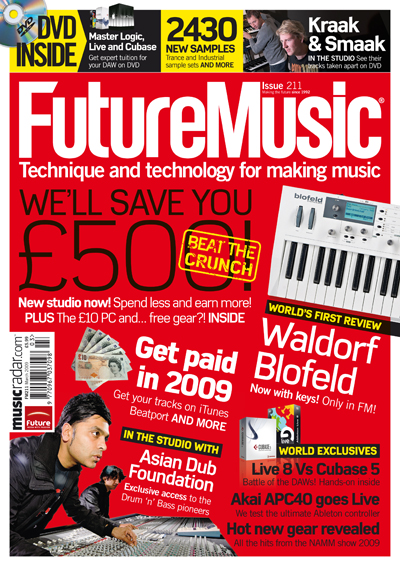 Head down to your local newsagents or over to
www.myfavouritemagazines.co.uk
to pick up your copy of Future Music's crunch busting issue where we'll show you how you can revamp your studio without spending a fortune. Plus, we're in the studio with Dutch Electro Funksters, Kraak & Smaak and Drum 'n' Bass pioneers, Asian Dub Foundation. If that wasn't enough we have the world exclusive review of Waldorf's sexy white synthiser, the Blofeld keys.
All the other FM goodness will be squashed in to the issue as usual, so grab it while you can!