Paul McCartney nous fait découvrir 'New'
29th Aug 2013 | 14:45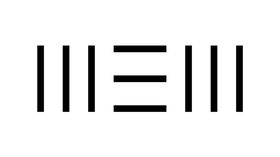 Le morceau produit par Mark Ronson vous attend en ligne
Paul McCartney has revealed the first fruits of his collaboration with Mark Ronson in the form of single New, ahead of the a album release in October.
Paul McCartney révèle le single 'New', un avant-goût de l'album qu'il a réalisé avec Mark Ronson. Il sortira en Octobre.

Paul McCartney a semé la confusion générale lorsqu'il s'est mis a tweeter le mot 'pomme de terrre' et d'autres termes dans le même registre, tout aussi incongrus. ('potato', which got an over 6000 retweets, le tweet a reçu plus de 6000 visites, ça fait réver pour une racine !).
Eventually, the Twitter tease was revealed - they're all words that can have 'new' placed in front of them, which is coincidentally the title of the next McCartney album, due to land on October 14 in the UK/October 15 in the US.
Mais l'incompréhension s'est rapidement dissipé lorsqu'il a été découvert qu'il s'agit d'une série de mots qui pouvait (en anglais) l'adjectif 'new' qui se trouve, incidemment, être le nom son nouvel album. Il sortira le 14 octobre en Grande Bretagne, le 15 aux Etats-Unis.
Let us know what you think of the lead song in the comments below or on Facebook. We'd love to hear what you make of the Ronson/Macca tag team..
Laissez-nous vos commentaires sur ce que vous pensez du morceau ci-dessous ou sur Facebook. Noud sommmes curieux se savoir ce que pensez de l'association Ronson/ McCartney.
For more information visit the official Paul McCartney website, or follow Macca on Twitter or Facebook. The single New is available to download from iTunes now, with the full album available for pre-order.