See exclusive footage from Producer Sessions Live!
29th Sep 2010 | 16:46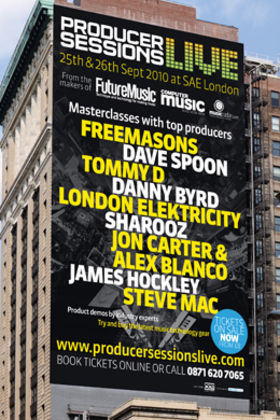 Catch CM's exclusive iPhone clips from the event ahead of the full videos.
Last weekend saw Computer Music hit London for our Producer Sessions Live event. Before the full videos are made available, you can check out these iPhone-recorded clips from Danny Byrd and Nu:Tone's sessions.
Here's Danny Byrd showing off a track he created to demonstrate arrangement techniques.
Nu:Tone talks about getting that authentic 'sampled from vinyl' sound.
If you weren't lucky enough to make it to PSL, keep your eye on www.computermusic.co.uk for news on the full vids!